Sesame Seal Skewers
Increases energy
Strengthens muscles
Promotes red blood cell formation
Boosts immune system
Repairs body tissues
Improves muscle function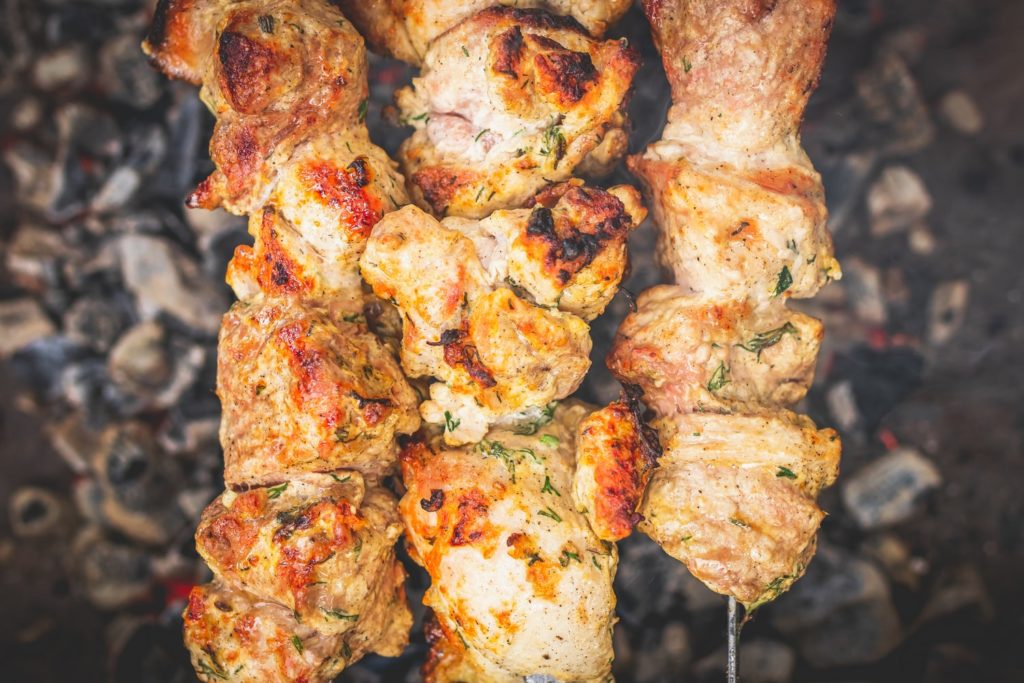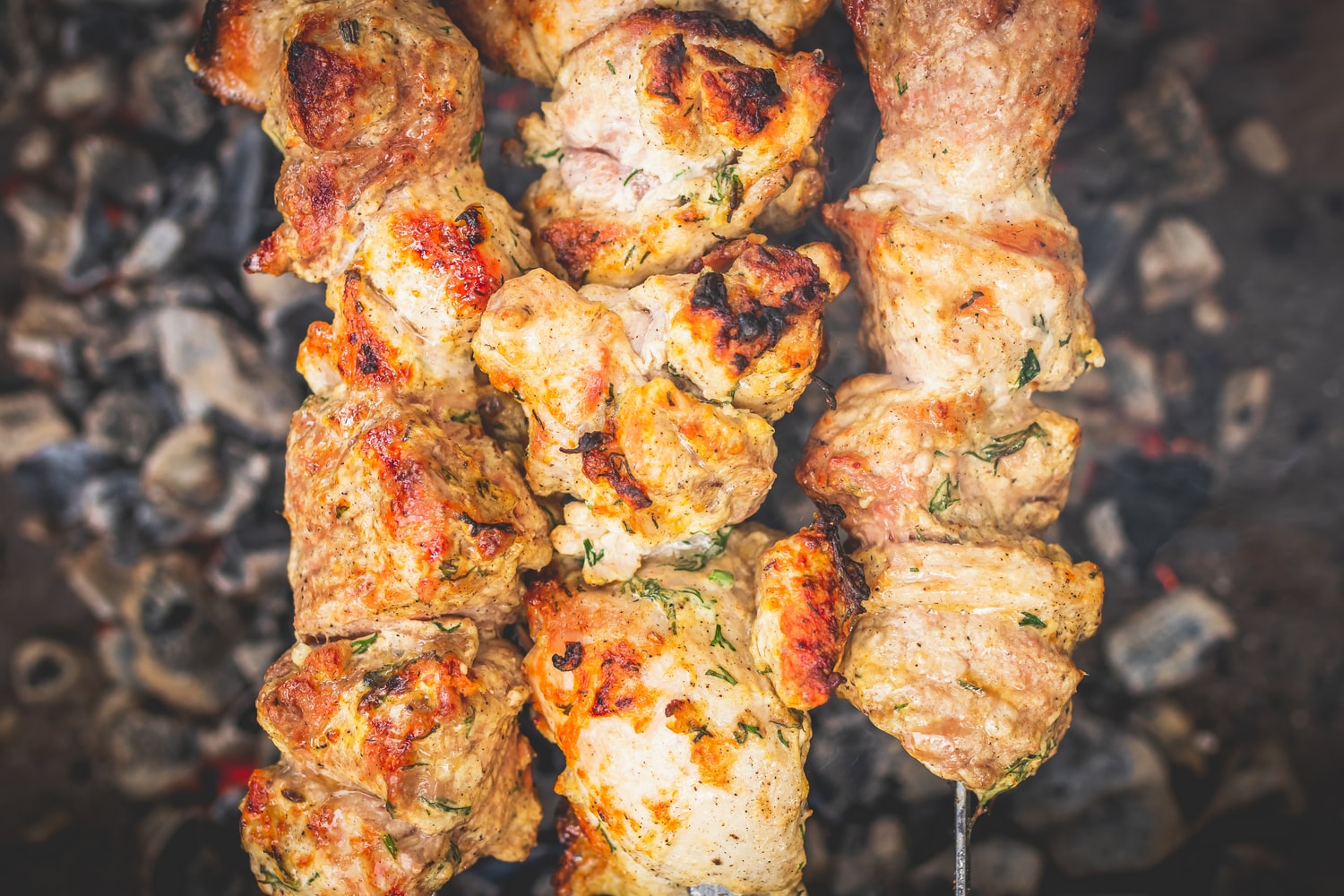 Increases energy
Strengthens muscles
Promotes red blood cell formation
Boosts immune system
Repairs body tissues
Improves muscle function
Ingredients
720 g (1 lb 9 oz) seal loin, cut into 1 in (2.5 cm) cubes
4 slices of bacon, cut into 2.5 cm pieces
2 onions, cut into wedges
30 ml (2 tbsp.) Olive oil
30 g (1 oz) toasted sesame
45 ml (3 tbsp.) Sesame oil
45 ml (3 tbsp.) Soy sauce
The juice and zest of a lemon
30 g (2 tbsp.) Brown sugar
15 g (1 tbsp.) Fresh cilantro, chopped
Instructions
1. Prepare the marinade. Mix all the ingredients for the marinade and marinate the seal cubes for 4 hours in the refrigerator.
2. Assemble the skewers, interspersing the seal cubes with the pieces of bacon and onion. Preheat the grill to medium temperature. Oil the cooking surface and cook the kebabs 5 to 10 minutes depending on the desired doneness.
3. Sprinkle the skewers with sesame seeds and serve immediately.
Features
100% Canadian Wild Game Meat
Certified Smarter Seafood
Excellent source of protein (23%) and low in fat (2%).
Very nutritious: high in iron, zinc, magnesium and vitamin B12.
All natural, wild game meat with no antibiotics or growth hormones.
Source: https://www.journaldequebec.com/2016/04/21/le-bon-gout-des-iles-de-la-madeleine
Pure Omega-3 Oil
Seal oil is a complete source of Omega-3 (DPA + DHA + EPA) with optimized absorption given its mammalian molecular structure.
Wild Canadian Meat
Seal meat represents an excellent source of protein and is high in iron, zinc, magnesium and vitamin B-12. This wild game meat is free from antibiotics and added hormones.
Seal Meat
Seal Meat
Seal Meat
References