Cold Smoked Seal Loin
Increases energy
Strengthens muscles
Promotes red blood cell formation
Boosts immune system
Repairs body tissues
Improves muscle function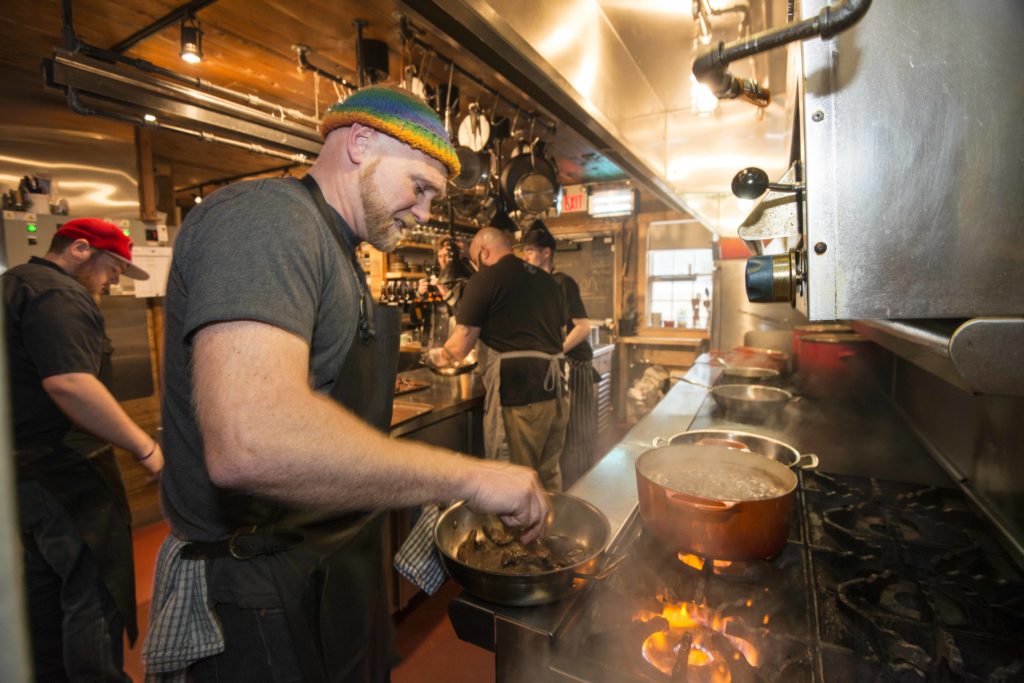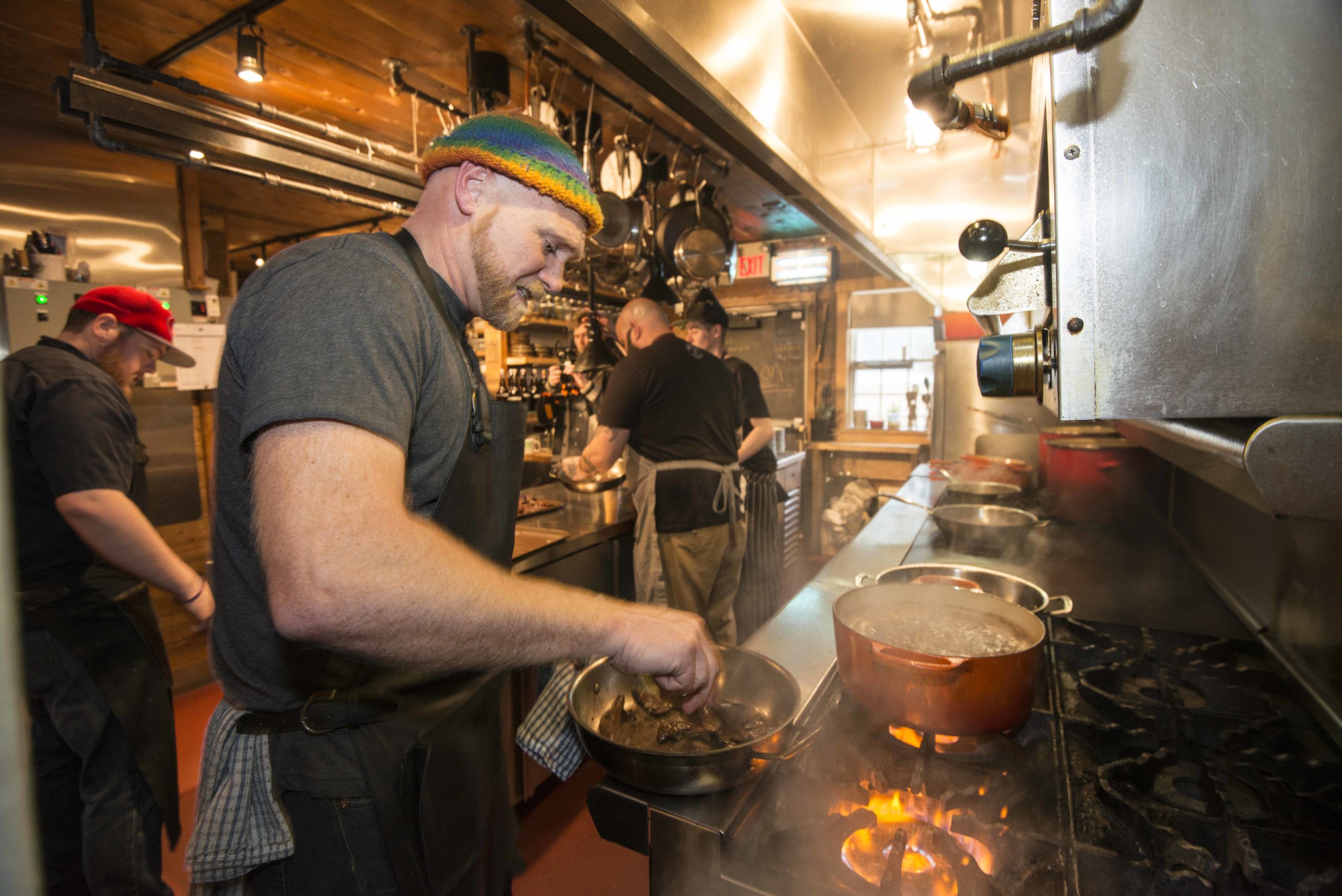 Increases energy
Strengthens muscles
Promotes red blood cell formation
Boosts immune system
Repairs body tissues
Improves muscle function
Ingredients
8 seal loins, trimmed of all fat
For the brine:
8 litres water
2 cups apple cider
1 cup apple cider vinegar
2 cups salt
2 cups brown sugar
6 Bay leaves
Bunch fresh thyme
Dry spice:
3 TBS black peppercorns
3 TBS mustard seed
5 TBS coriander seed
3 TBS fennel seed
1 TBS dried chilies
Instructions
Combine all and bring to simmer. While brine is heating, dry roast the dry spices.
Add the dry spices to simmering brine and continue to simmer for 1.5 hours. Cool.
Cover loins with brine in non-reactive container and leave in refrigerator approximately 12-16 hours.
Remove from brine, pat dry and leave in refrigerator for further 6 hours on drying rack, uncovered.
Cold smoke, six to eight hours. Wood of choice – I like alder.
Remove from smoker, and place in 500F oven for 5 minutes. Remove from oven and cool. Chill in refrigerator. Slice thinly and serve, carpaccio style.
Features
100% Canadian Wild Game Meat
Certified Smarter Seafood
Excellent source of protein (23%) and low in fat (2%).
Very nutritious: high in iron, zinc, magnesium and vitamin B12.
All natural, wild game meat with no antibiotics or growth hormones.
Source : Todd Perrin's Cold Smoked Seal Loin available on the Canadian Sealers Association Website: https://www.sealharvest.ca/recipes-2/
Pure Omega-3 Oil
Seal oil is a complete source of Omega-3 (DPA + DHA + EPA) with optimized absorption given its mammalian molecular structure.
Wild Canadian Meat
Seal meat represents an excellent source of protein and is high in iron, zinc, magnesium and vitamin B-12. This wild game meat is free from antibiotics and added hormones.
Seal Meat
Seal Meat
Seal Meat
References