The Christmas season is around the corner, and what a better way to share cheer and warmth than with one-of-a-kind present that is both meaningful and sustainable?  Consider gifting your loved ones something unique from the Canadian North Atlantic Ocean this year: Seal Products.  We've compiled a list of holiday gift options that will fit into your every day, whether it's your morning routine or a spontaneous night out. Shop sustainably without sacrificing style, and gain greater health benefits too. You can also feel good knowing that each purchase supports our local communities.
Seal Oil Supplements
Seal oil, which is high in omega-3 fatty acids, has a variety of health advantages. It promotes cardiovascular health by decreasing blood pressure and lowering the risk of heart disease. Additionally, seal oil promotes brain growth, and its anti-inflammatory effects treat illnesses such as arthritis. Furthermore, the benefits of seal oil for skin health, immunological support, and ethical sourcing make it a truly beneficial supplement for people.
Carino presents natural harp seal oil capsules, a unique source of omega-3 fatty acids. Sourced from the pristine waters of the North Atlantic, these capsules contain DPA, proven to have powerful health benefits. The smaller dose is more effective than traditional fish oil or plant-based supplements.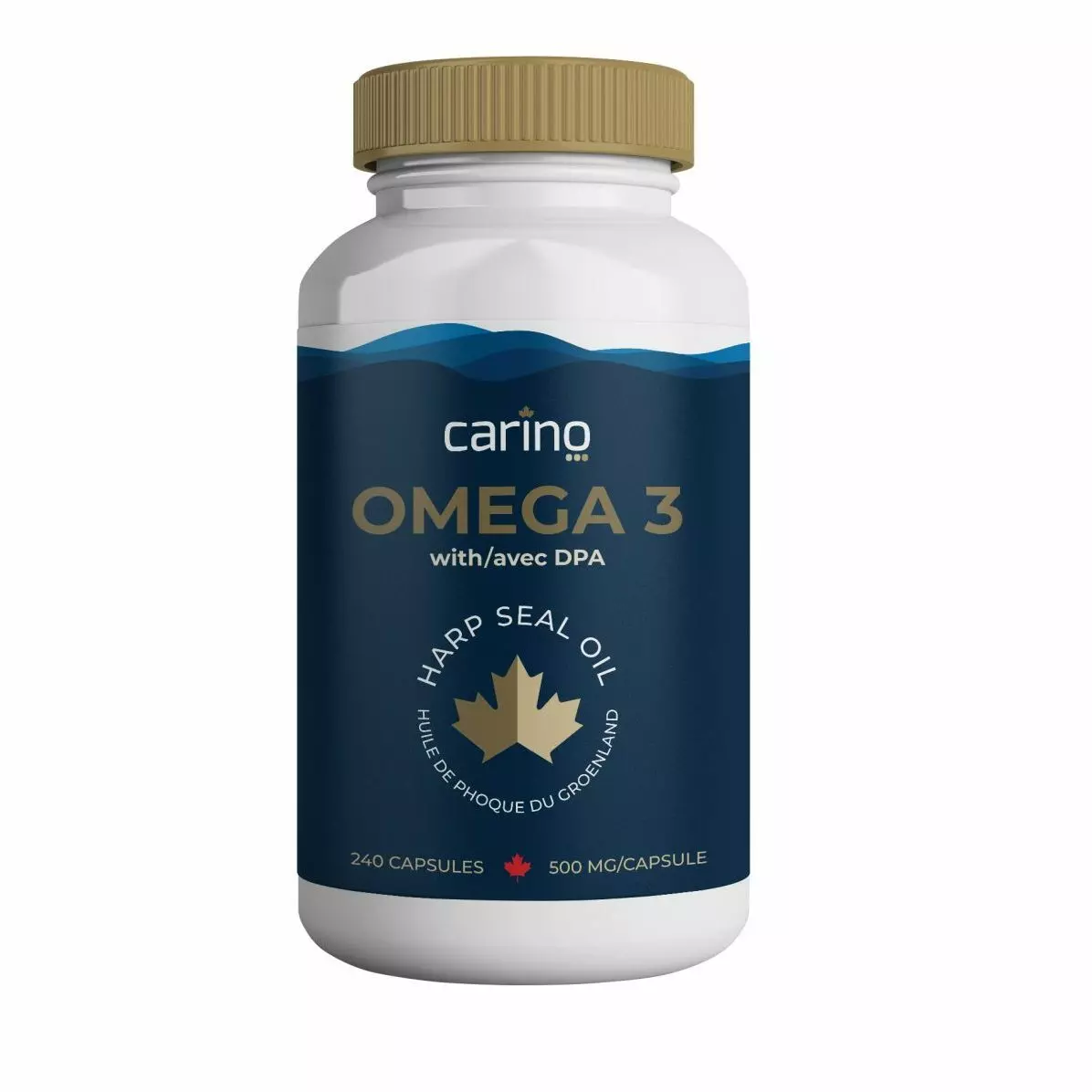 WASPU, the Mi'kmaq word for seal, speaks to the heritage, culture, and traditions of our First People. Waspu Oil offers omega-3 capsules derived from seal oil, known for promoting good health, lowering blood pressure, and preventing inflammatory diseases. With easy digestion and superior absorption, Waspu Oil is a thoughtful gift for health-conscious friends and family.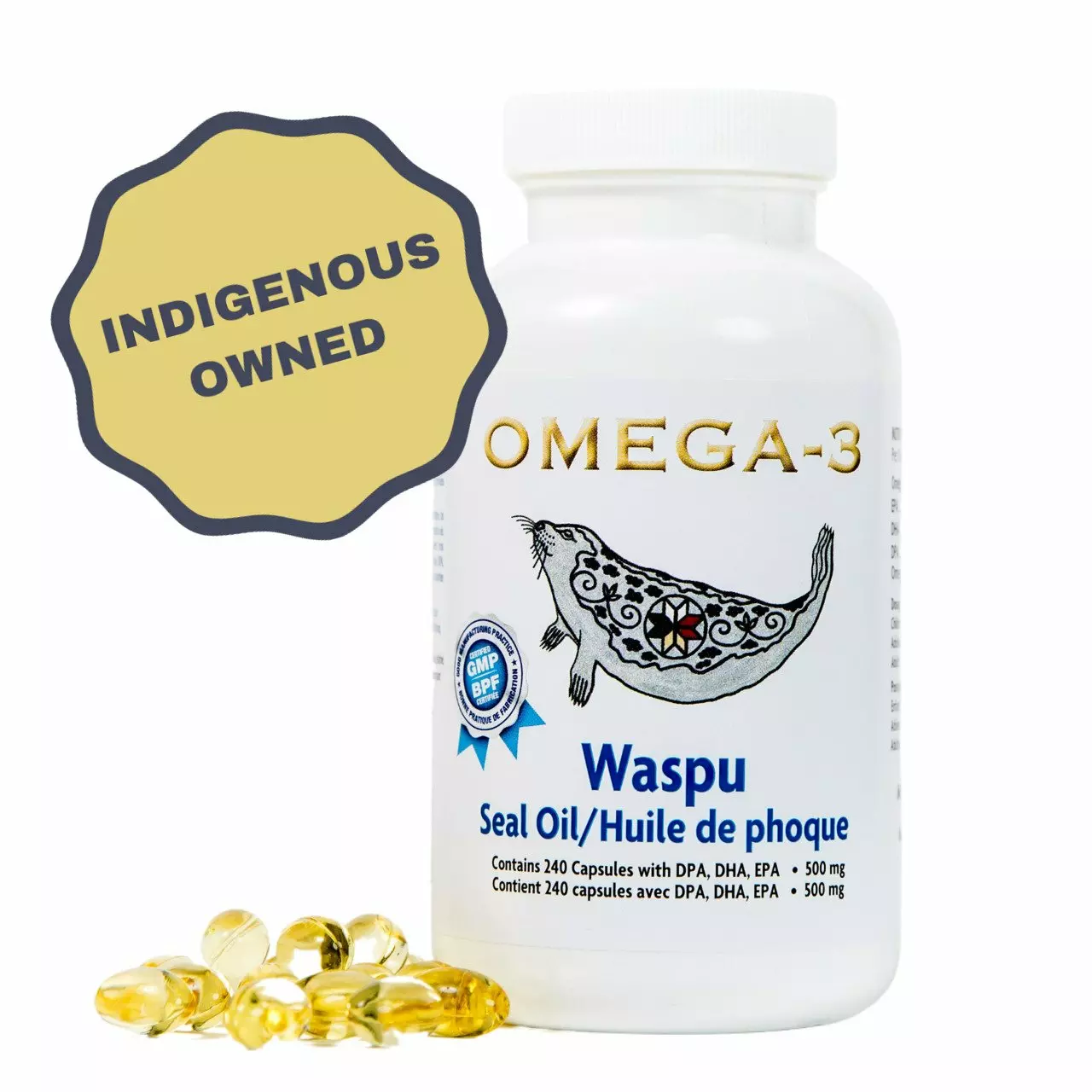 DPA Gold presents a liquid form of seal oil packed with DHA, DPA, and EPA omega-3s. The naturally flavored oil (Orange Mandarin) provides a month's supply, ensuring your loved ones get the essential nutrients in a convenient and delicious form.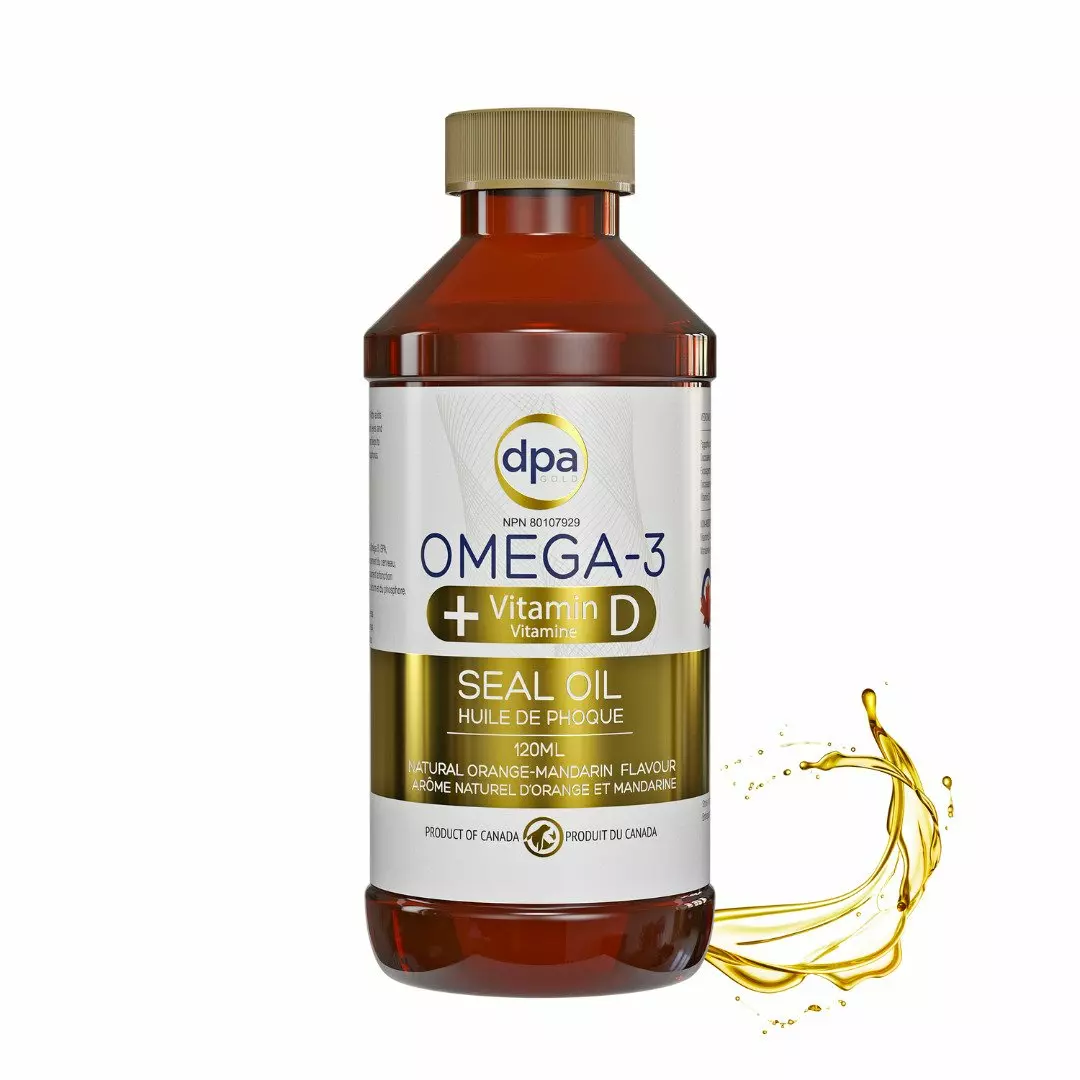 Omega-3 Oil for Pets
Seal oil is beneficial not only to people, but also to our beloved pets. @TheGoofyPack, our valued pet influencer, shares a compelling testimonial: Kiki improved significantly in its skin health after only one month on seal oil supplements. Consider giving your pet friend seal oil this Christmas to improve their well-being and ensure they live longer, healthier lives at your side.
Show love to your furry friends with Carino's Pet Omega-3 Harp Seal Oil. This Canadian-sourced product promotes joint health, a shiny coat, and overall well-being. Support small coastal communities and ethical practices by choosing Carino for your pets.
Waspu Oil for Pets, derived from humanely harvested seals, is a 100% Canadian product. Certified by Health Canada (NN.C8Y3), it reduces shedding, promotes healthy skin, and supports heart and brain health in pets.
Seal Fur Fashion/Apparel
Seal fur clothing provides incredible insulation, keeping you warm in extreme temperatures. Its lightweight design guarantees comfort without compromising style. Its natural water resistance makes it suitable for a wide range of outdoor conditions. The distinctive texture and gloss of seal fur enhance fashion, creating timeless, elegant pieces recognized for their beauty and functionality for centuries.
Elevate winter fashion with these Italian Lambskin leather gloves featuring Thinsulate™ lining and seal fur cuffs for added style and warmth. A perfect blend of luxury and functionality. Our beloved influencer, Athena, wholeheartedly endorses this product, attesting to its amazing design and warmth.
Crafters and fashion enthusiasts will appreciate these natural harp seal skins, ethically sourced from Newfoundland, Canada. Water-resistant and naturally warm, they come in various colors to suit individual tastes.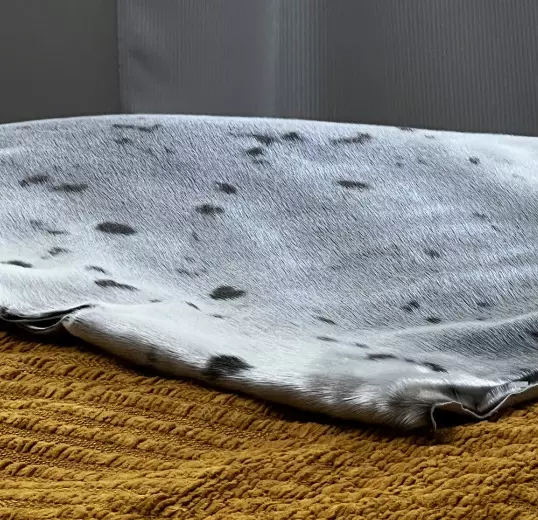 Overcome the winter cold with Blizzard snowmobile boots. Designed with natural seal fur, these boots provide comfort, warmth, and a good grip on snow. Ethical and durable, they're a winter essential.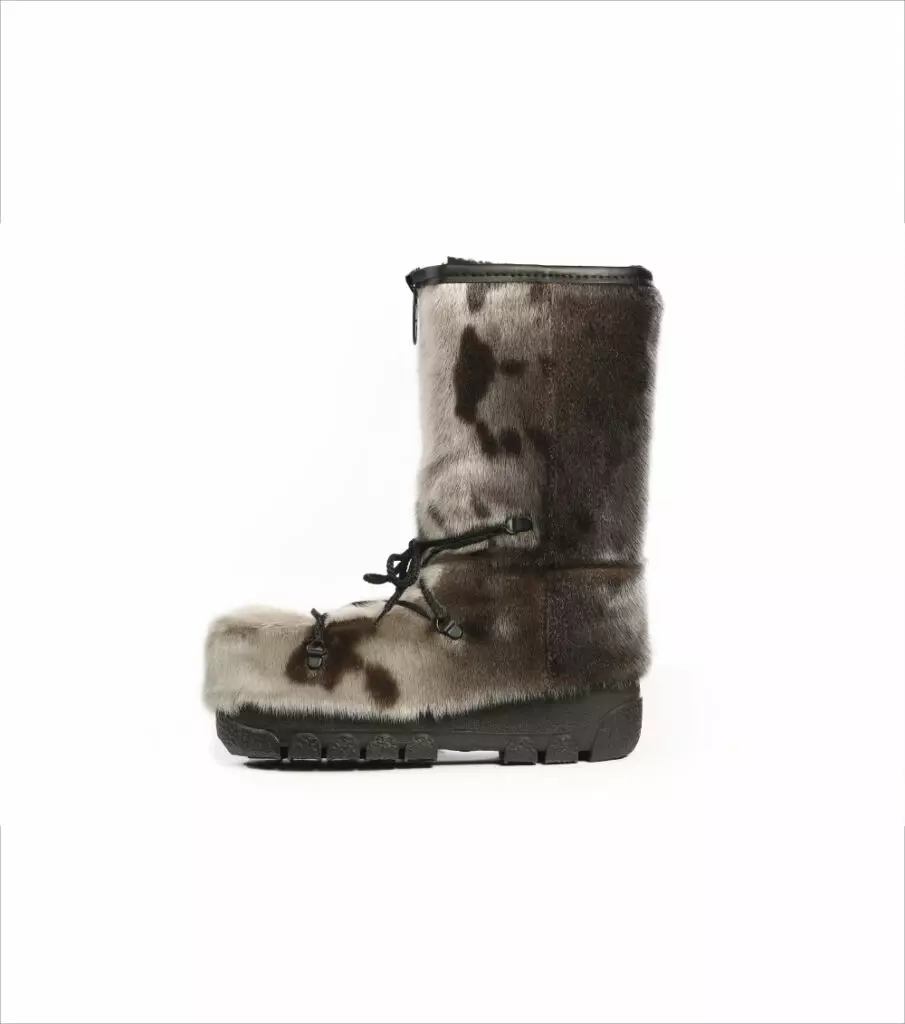 Support Indigenous communities with the Orange Shirt Brooch from BWSealStyle. Made in St. John's, Newfoundland & Labrador, each purchase contributes $5 to the Residential School Memorial Garden. You can feel good about your purchase!
Hand-stitched with natural or black dyed harp seal skin, this coin purse is a unique accessory. Compact and tactile, it makes for a thoughtful and practical gift. Notably, it is one of Athena's top picks, showcasing its high quality, design, and attractiveness as a must-have addition to your collection or thoughtful gift for someone special.
Embrace winter activities with these natural sealskin boots. Stylish and warm, they are designed to withstand Canadian weather, providing both comfort and durability.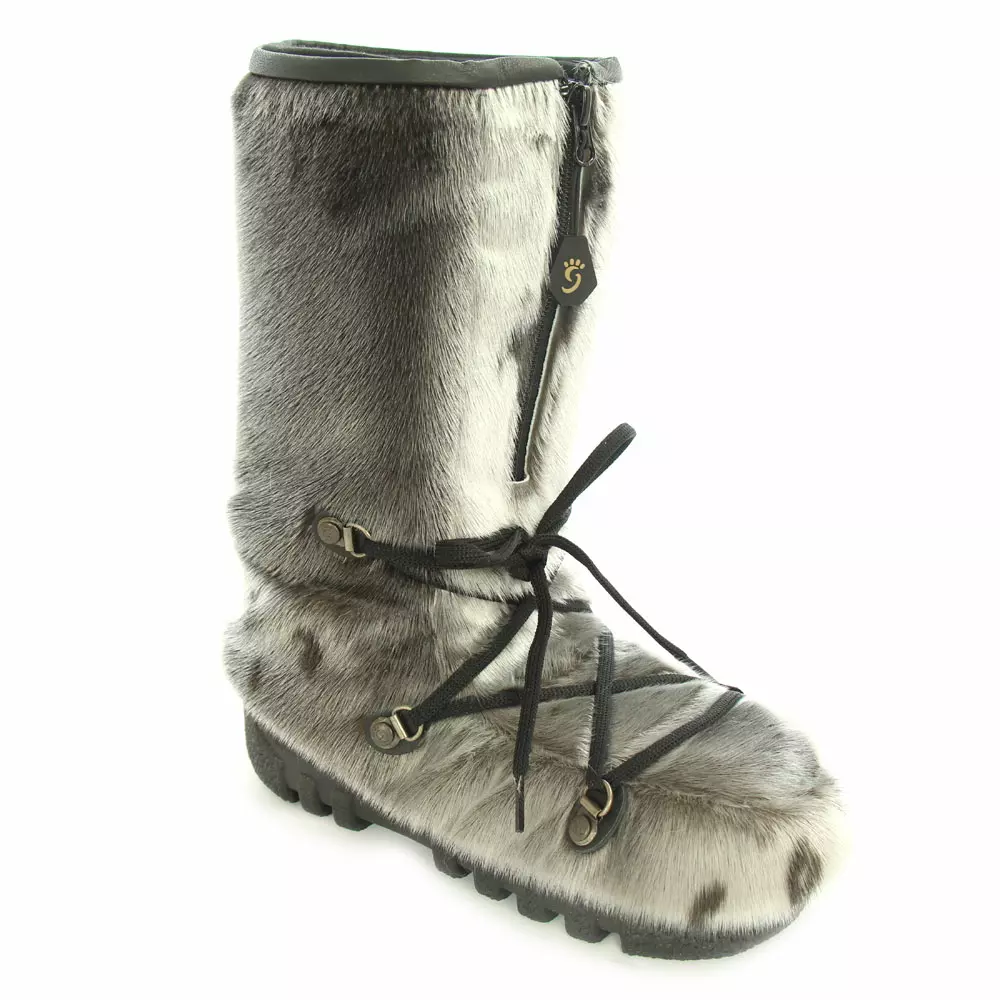 Handmade with love on the Great Northern Peninsula of Newfoundland, these genuine seal fur slippers offer warmth and comfort. Available in various sizes and colors, each pair is unique.
Enjoy comfort year-round with Monaseams Seal Skin Slippers. Handmade on Random Island, Newfoundland, these slippers feature leather soles and unique seal skin patterns.
Handmade in St. John's, Newfoundland & Labrador, these pendant necklaces showcase natural seal fur in a stainless-steel bezel setting. A modern and minimalistic accessory that makes a statement. Check out this gorgeous necklace by visiting Chloe Zhang's Instagram account to get a real-life look at its beauty and elegance.
Have you made your selection? Break away from typical presents this Christmas season and enjoy the unique and ecological options of seal products. Whether it's improving your health or your pet's wellbeing with seal oil omega-3 supplements or gifting loved ones with trendy fur items, these presents are guaranteed to make the holidays brighter and warmer. You can also feel good knowing that each purchase supports our local communities.
Good for you. Good for the Environment.
More holiday seal gift ideas are available right here: https://shop.canadiansealproducts.com/