Elevate Your Winter Style with Seal Skin Boots
Seal skin boots are the ideal cold-weather footwear, providing warmth, comfort, and style altogether. Seal skin boots are made from genuine seal skin, which is naturally water-repellent and insulating. Whether you're going for a walk in the park, shoveling snow, or doing errands, seal skin boots are the ideal choice for keeping your feet toasty and protected from the chilly weather. This article will provide you with a comprehensive guide on selecting seal skin boots.
Benefits of Seal Skin Boots
Seal skin boots have so many benefits to offer.
To begin with, seal skin boots are exceptionally warm and comfy. The natural insulation of seal skin makes these boots perfect for cold weather, keeping your feet warm and dry even in the toughest weather.
Seal skin boots are also very durable. Seal skin, unlike synthetic materials, is strong and flexible, making it resistant to wear and tear. This makes seal skin boots an excellent investment for winter that will last for many years.
Another benefit of seal skin boots is their versatility. You may select a pair of boots that match your style, and whether you want a traditional, refined look or something bold, the seal skin boots can complement any event and make you stand out in public.
Finally, seal skin boots are a sustainable solution. Seals, unlike synthetic materials, are a renewable resource, and the product is biodegradable when it reaches the end of its product life. Furthermore, purchasing seal skin boots benefit Canadian coastal communities that live on seal harvesting.
Types of Seal Skin Boots
Seal skin boots come in various types, each with its own set of benefits.
1. Angle seal skin boots
Ankle boots are one of the most popular types that provide the most comfort and versatility. They're ideal for casual wear and look great with jeans, leggings, or skirts. They're lightweight and comfortable to wear, making them an excellent choice for people searching for comfortable and practical boots.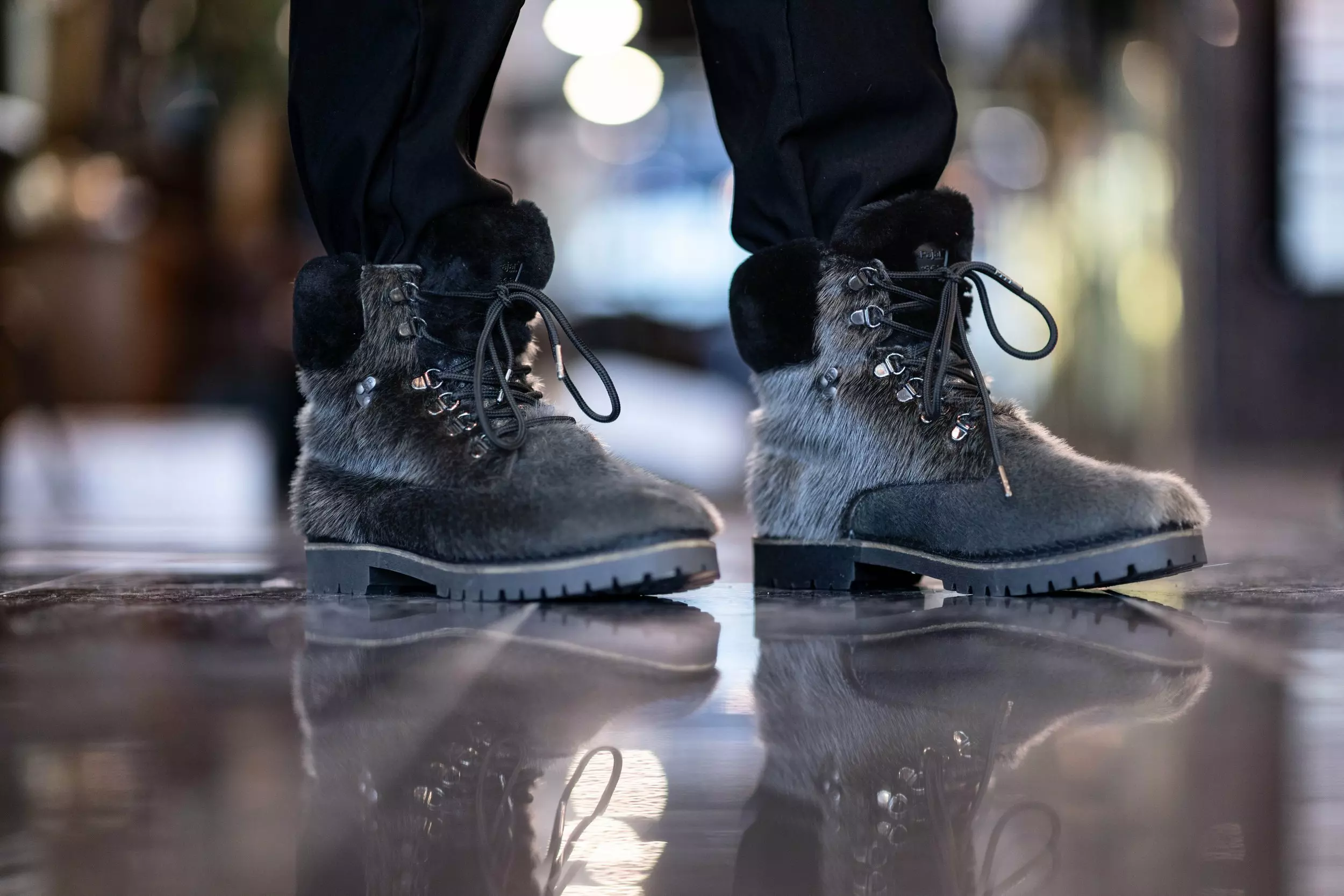 2. Mid-calf seal skin boots
Mid-calf boots provide additional leg protection and are perfect for outdoor activities. They're also a good alternative for people who live in colder climates since they provide extra covering and warmth as daily footwear.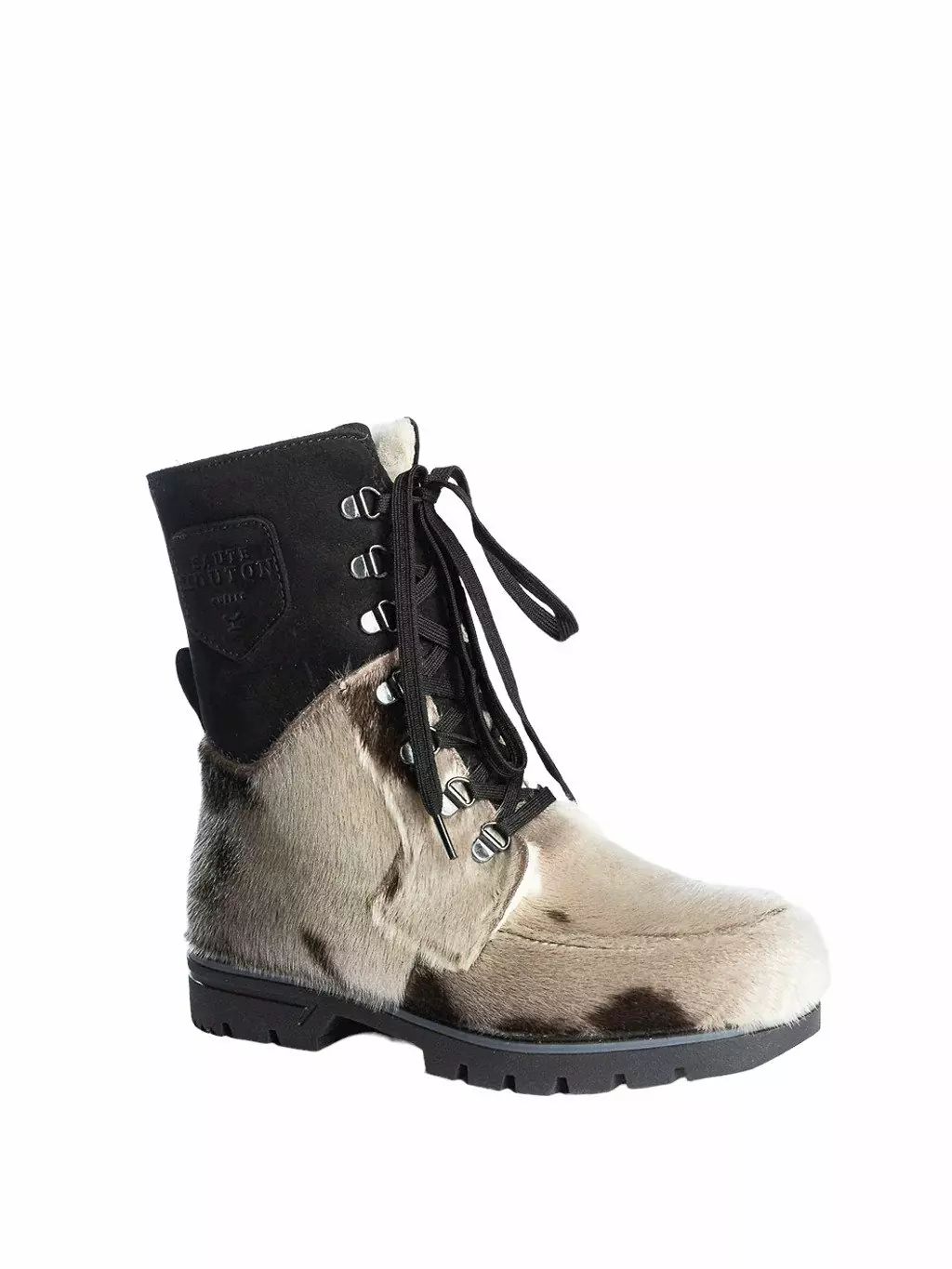 3. Knee-high seal skin boots
Knee-high boots provide both protection and style. They provide full leg covering and are suitable for wearing with skirts or dresses as well as outdoor activities. Knee-high boots also can heighten your appearance by lengthening your legs and making you appear taller.
Fourrures Grenier – HIGH KNEE BOOTS DENA
4. Outdoor winter seal skin boots
Winter can be a harsh season, especially for your feet. That's why outdoor winter seal skin boots are a great investment for anyone who loves spending time outside during the winter.
Bilodeau Canada's natural seal blizzard boots stand out by their innovative design. These boots feature a unique lacing system that allows you to adjust the fit of the boot for maximum comfort. The boots also feature a waterproof membrane, which ensures your feet stay dry in even the wettest conditions.
Bilodeau Canada- BLIZZARD BOOTS
Fourrures Grenier's natural sealskin classic boots come with a lifetime warranty, ensuring that these boots will be a part of your winter wardrobe for years to come. The anti-rust steel eyelets add to the durability of these boots, ensuring that they can withstand even the toughest conditions. And, for added peace of mind, these boots have been laboratory tested and their thermal heat exceeds the maximum capacity of the device (-60°C).
 Fourrures Grenier- natural sealskin classic boots
Choosing the Best Seal Skin Boots
When choosing the best seal skin boots for you, you should consider where and when you are going to use them as well as quality, style, design, size, fit and pricing.
It is important to select the right seal skin boots according to the activities you want to do while wearing them.  If you're planning to spend time outside in snowy conditions, you'll want some warm and light footwear to stay comfortable and dry in nasty conditions.  If you are looking to wear your seal skin booth in the city on your way to work, then you should opt for a pair that is designed for their versatility, warmth and with a fashion touch.
When it comes to seal skin boots, quality is likely the most crucial factor to consider. Make sure to look for boots made by reputable and experienced manufacturers and avoid vendors that provide limited warranties.
Size and fit are also important factors to consider. Different types of boots from different manufacturers come in a variety of sizes and degrees of comfort, so read the description carefully before purchasing.
Price is another important factor to look into. While seal skin boots can be pricey, they are a worthy investment since they can last you for many years and give you comfort and protection in cold weather.
Top Brands of Seal Skin Boots
Always in vogue, Bilodeau Canada, Fourrures Grenier, and Saute Mouton are four of the most popular seal boots brands in Canada, all of which provide high-quality boots in a range of styles and designs.
Always in Vogue is a family-owned company based in St. John's, Newfoundland, that offers a wide range of seal skin products including seal skin boots. Always in Vogue is known for its outstanding quality and design with a 60-year history of putting quality and service first. They are also experts in fur repair. Always in Vogue offers professional furriers on-site to repair any issues with your seal skin products.

Bilodeau Canada has specialized in the manufacture of high-quality seal skin boots and other winter gear since the 1900s. Marino Bilodeau, the company's founder, has a profound enthusiasm for nature and a genuine regard for wildlife. The company's mission is to promote the use of pollution-free materials obtained from natural and to offer clients products of the highest quality. They provide a range of seal skin boots, and their seal skin boots come with a 6-month guarantee from the date of purchase.

Fourrures Grenier is a Quebec company that cares about the quality and endurance of its products. In Quebec, they are acknowledged as one of the best companies in the design and production of seal skin boots and other fur products. Fourrures Grenier started making seal skin boots in 1993, and many customers still tell them that they still wear their boots for over 20 years!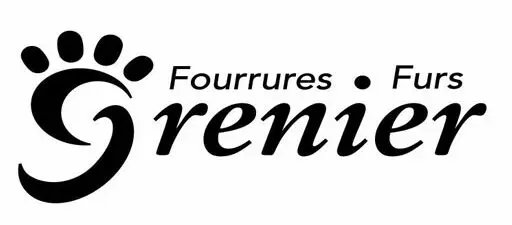 Saute Mouton is also a shoe brand based in Quebec, Canada. The brand's name references the French term for "leapfrog," while also alluding to the sheep that provide the wool lining used in their boots. This eco-friendly choice distinguishes Saute Mouton from other brands that employ synthetic linings. With a team of 30 skilled craftsmen, Saute Mouton's handmade boots are built to last. As a proudly Canadian brand, Saute Mouton is committed to making sustainable sealskin boots and offering customers a variety of eco-friendly choices.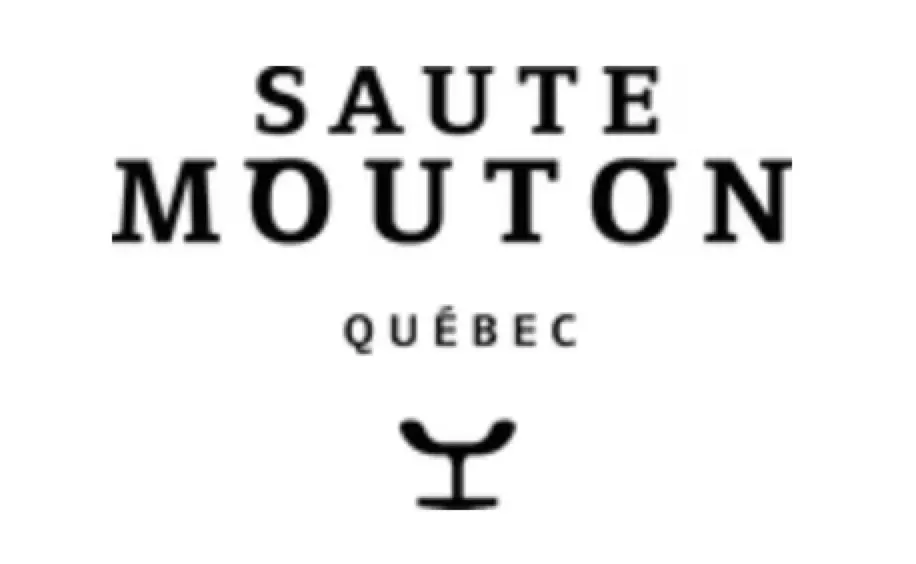 Conclusion
In conclusion, seal skin boots are the ideal cold-weather footwear. With so many different types and brands to pick from, you're sure to pick a pair of boots that meet your needs and taste. Invest in a pair of seal skin boots today and enjoy the benefits of this renewable material for the years to come.