Summer apparel tends to be lighter and simpler. Unique accessories can provide an opportunity to add personality, style, and visual appeal to your outfit without adding extra layers or compromising comfort. When it comes to distinctive and environmentally friendly accessories, BWSealStyle stands out with its exquisite accessory collection crafted from seal fur. In this article, we will explore the fascinating world of BWSealStyle's accessory collection and discover the beauty and Indigenous craftsmanship behind each piece of seal fur accessory.
Beverley King: The Creative Indigenous artist behind BWSealStyle
Beverley King, a Fine Arts graduate majoring in Art Therapy, fell in love with sealskin while working with the St. John's Mi'kmaq Women's Circle. The experience inspired her to create one-of-a-kind artwork that combines natural materials like pelt, fur, and antler with man-made materials. Working with seal fur gave her a relaxing and healing sensory experience. In 2016, Beverley began producing sealskin products under the brand name "BWSealStyle."
Through BWSealStyle, Beverley seeks to share her passion and promote an appreciation for the art of sealskin crafting. Beverley has created a range of stunning pieces that combine natural beauty with contemporary designs. Her work not only serves as a creative outlet but also shows respect and appreciation for the cultural significance of sealskin within the Indigenous community.
Sealskin Doryboat Fisherman Brooch or Ornament
One of the standout pieces in BWSealStyle's collection is the Sealskin Doryboat Fisherman Brooch or Ornament. Offering versatility for personal style or home decor, this charming accessory features a delightful doryboat fisherman design. The brooch comes with a safety clasp pin for secure attachment and the ornament is accompanied by a white ribbon for hanging. Both styles feature a genuine white leather backing, adding a touch of luxury to these exquisite pieces.
Sealskin Wine Time Ornament or Brooch
For wine lovers and guests of wine-related events, the Sealskin Wine Time Ornament or Brooch is a must-have accessory. Crafted with a creative combination of red and natural sealskin, this high-quality and durable peace and can be used as an ornament or brooch. The combination of red and natural sealskin creates a visually striking aesthetic that is sure to catch the eye. It is guaranteed to make a remarkable impression at any wine-related event or summer evening party.
Sealskin Dog Keychain (and Cat Design)
The Sealskin Dog Keychain is also another charming and stylish accessory that showcases Beverley's dedication to creative sealskin craftsmanship. Crafted with high-quality sealskin, this keychain features an adorable dog design. The soft texture of the sealskin adds a pleasant tactile experience to this functional accessory. Additionally, a cat design is also available for feline enthusiasts who want to show their love for their furry companions. It is double-sided, showcasing the beauty of the sealskin from all angles. With attention to detail, including a sturdy metal keyring, this keychain not only adds flair to your keys but also offers a soft and pleasant tactile experience.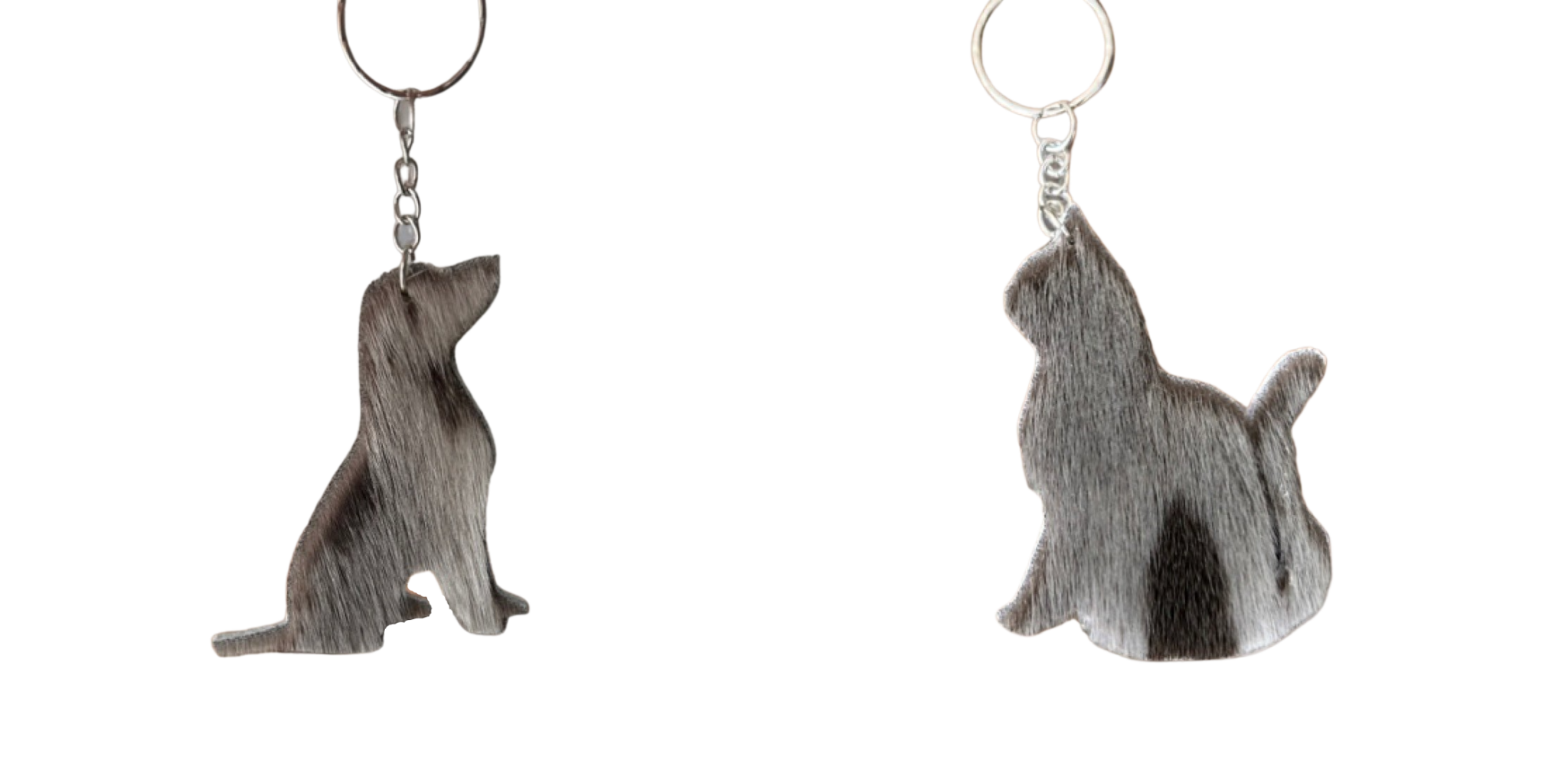 SHOP NOW (Sealskin Dog Keychain)
SHOP NOW (Sealskin Cat Keychain)
Sealskin Bookmark
For bookworms and library residents, the Sealskin Bookmark is your perfect companion. This bookmark boasts durability with a six-inch-long cord available in 11 vibrant colors. Crafted from high-quality natural seal skin, it ensures long-lasting use. Its compact and lightweight design makes it convenient to carry around, letting you continue reading your favorite book whether you're at home or on the move.
Sealskin Round Straight Stainless Dangle Earrings
If you're looking to make a bold and eye-catching statement, the Sealskin Round Straight Stainless Dangle Earrings are a must-consider accessory. These earrings, made from stainless steel, feature a round straight dangle design measuring 3 inches in length. The non-tarnishing construction ensures long-lasting shine and brilliance, while the rubber backings provide a secure and comfortable fit for you.
About seal fur 
For people who are unfamiliar with sealskin, they may feel hesitant to try sealskin products. However, seal products are good for you and good for the environment. Seal fur is a sustainable and eco-friendly material. Seal fur, unlike synthetic textiles, is a natural fabric that will degrade gradually over time, leaving a minor environmental effect. In contrast, synthetic fabrics, such as faux fur, are frequently produced from petroleum-based materials and do not biodegrade, leading to more waste and pollution.
Seal fur is a renewable and sustainable material since the seal is a natural and abundant resource. Seal populations are at the highest level in history today and controlling seal population is one proven method we can use to help in the recovery of fish stocks. The annual seal harvest helps to the preservation of marine biodiversity. Seals are harvested in a sustainable manner with strict quotas which are far from being reached.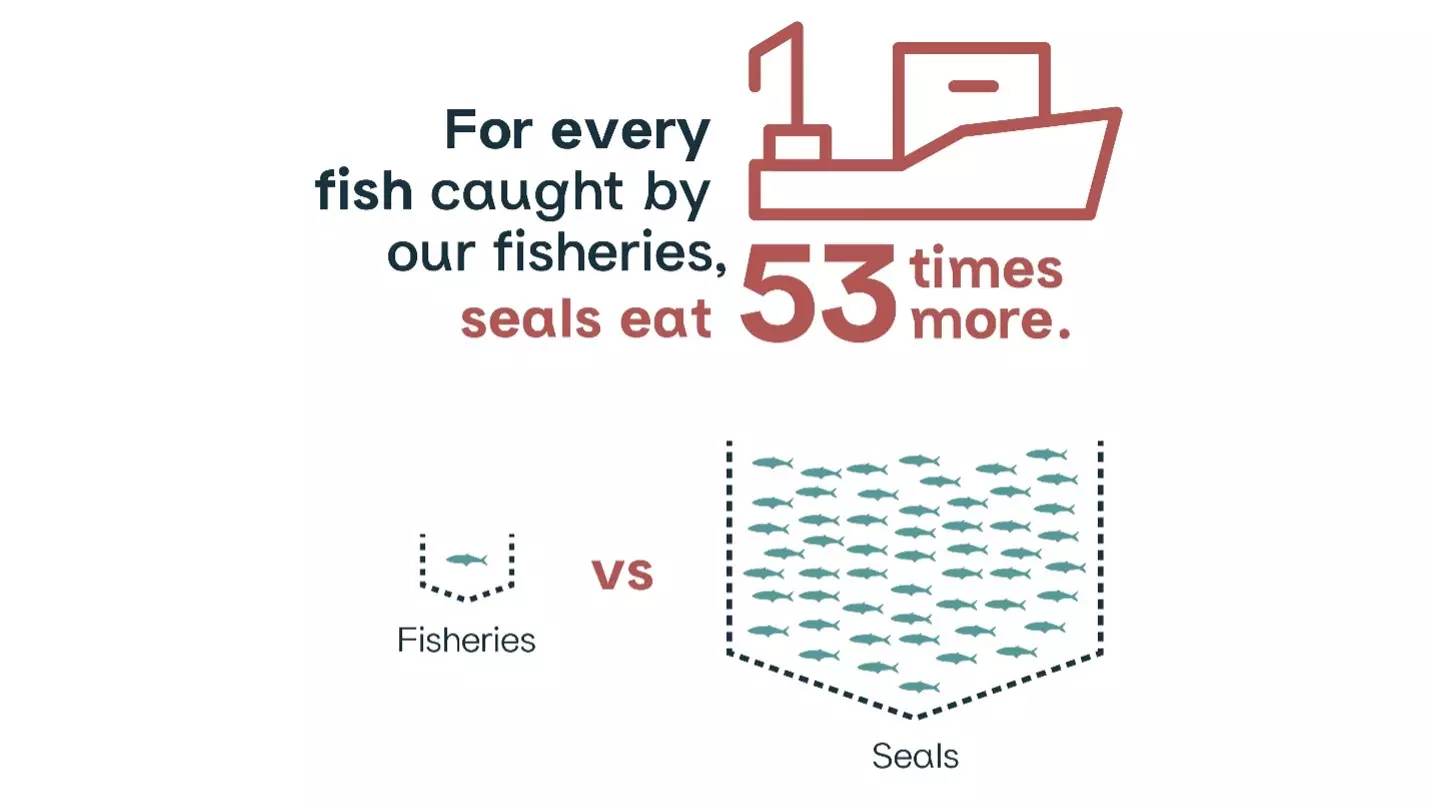 Seal fur is also a traditional Indigenous material that holds deep cultural significance. By purchasing seal products, you not only support and empower Indigenous communities but also have the opportunity to appreciate and enjoy rich Indigenous artistic traditions.
Conclusion
BWSealStyle's accessory collection, crafted from seal fur, offers a unique and environmentally conscious way to express your style and embrace nature. Beverley King's passion for sealskin and her artistic talent shine through in each meticulously crafted piece.  By wearing BWSealStyle's accessories, you not only support the creative work of Beverley King but also contributes to the preservation and appreciation of Indigenous art traditions. So, this summer, embrace the beauty of seal fur and let BWSealStyle's accessory collection become an extension of your personality.