Mention seal fur and the first things that come to most southerners' minds are heavy garments to keep us warm in winter – jackets, boots, mitts and hats. It's understandable, though the truth is a little different. Almost all seal fur traded today comes from hair seals – harp and ringed seals – which have no underfur, just lots of short, shiny guard hairs. So their pelts are not that warm, and they're also quite light and flexible. But other qualities still make them great for winter wear. Seal fur is one of the most durable around, its structure resists wind, and its oil content repels rain. Indeed, it has been called "nature's raincoat".
There is another side to the story, though. Like most fabrics, seal fur is actually very versatile. So let's look at 10 seal fur creations you may not even know exist!
1. Cushions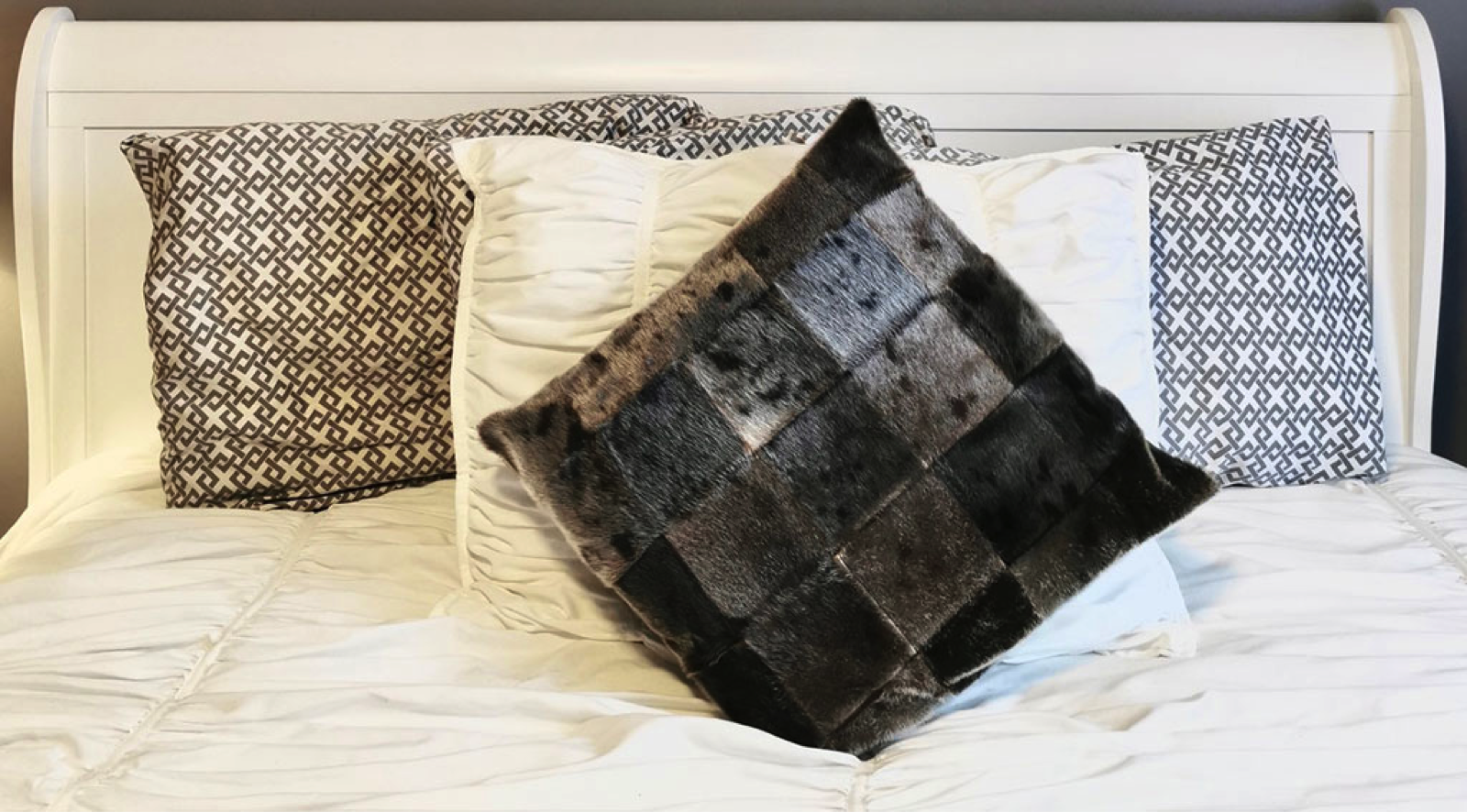 Photo: NaturaL boutique.
The main function of cushions, of course, is to be sat on, squashed, elbowed, and generally abused. So seal fur's durability makes it ideal for covers, plus its silky smoothness adds a touch of luxury. Their lesser function is to add accents to drab furnishings, and again seal fur excels. For example, if your sofa or bed is just one colour, a seal fur cushion will really pop. And as the harp seal cushion shown here demonstrates, they can also be a great way of using leftover scraps of pelts, matching or not!
2. Purses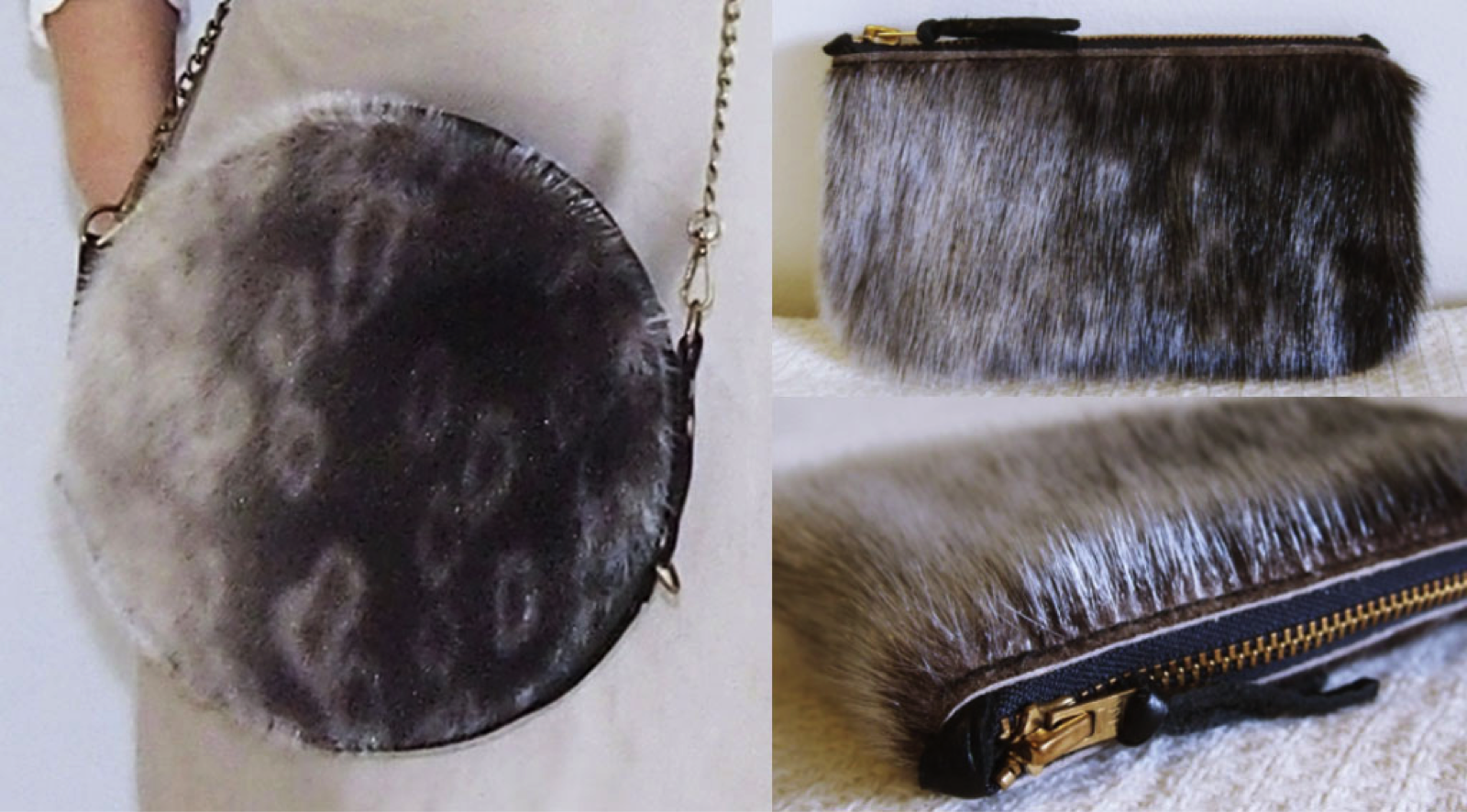 Photos: Designed by Beely.
Purses, bags, wallets – the durability and water-resistance of seal fur makes it ideal for all of these accessories. Featured here are two purses made of ringed seal, sustainably harvested in Nunavut by hunters who send the pelts their community doesn't need for tanning in southern Canada. And then they are transformed into all manner of clothing, arts and crafts.
3. Bow Ties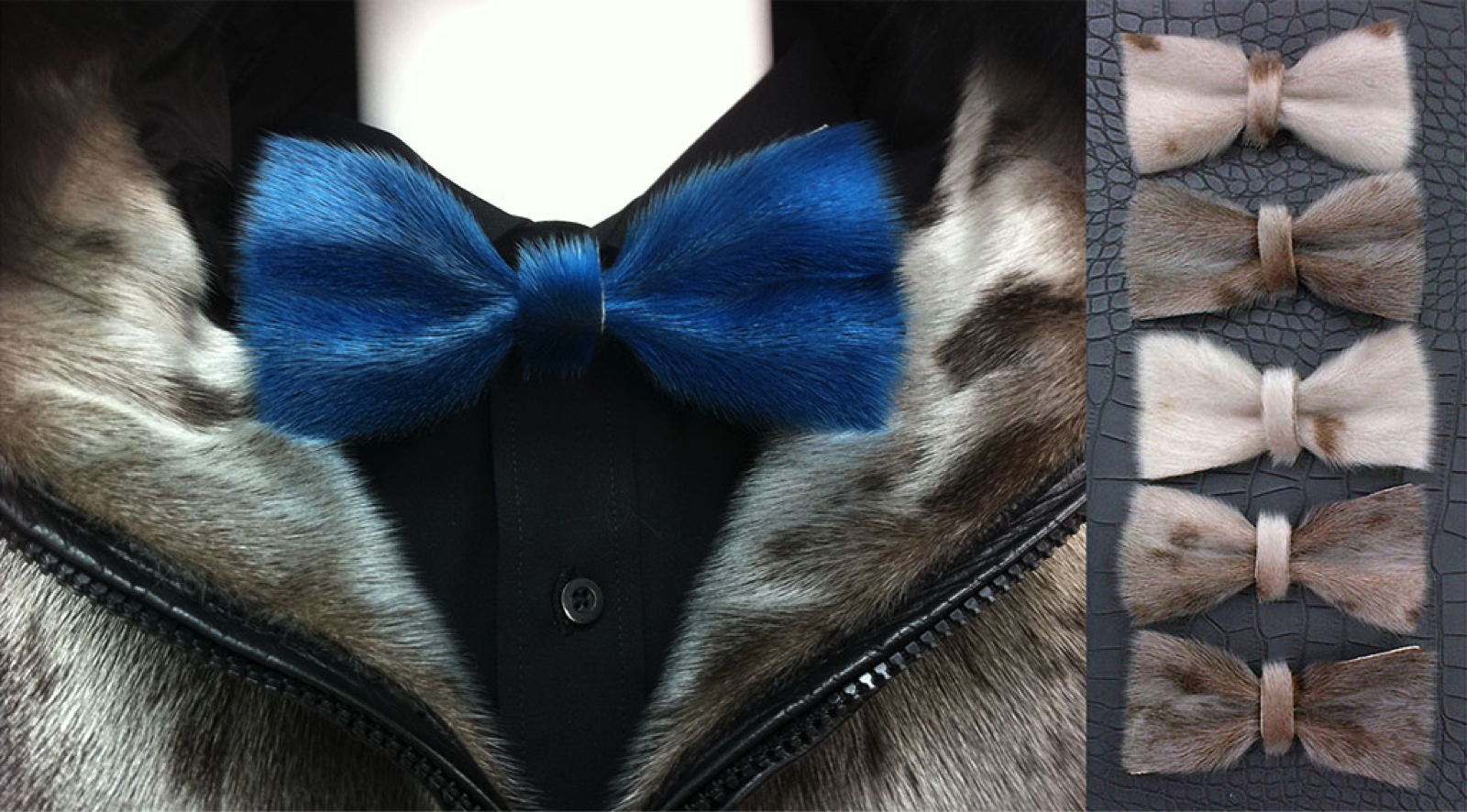 Photos: NaturaL boutique.
Even bow ties made of conventional materials like silk, polyester or cotton are already conversation pieces, so how much more so when they're seal fur? Of course, the first question you'll be asked is, "Is it real?" (Not is it real seal fur, but did you tie it yourself?) But fear not, no one expects you to say "yes"! The charming butterflies featured here are "pre-tied", which means there's a strap with a fastener behind your neck. Only a clip-on could be easier, but then you would really risk the scorn of bow tie snobs!
4.Vests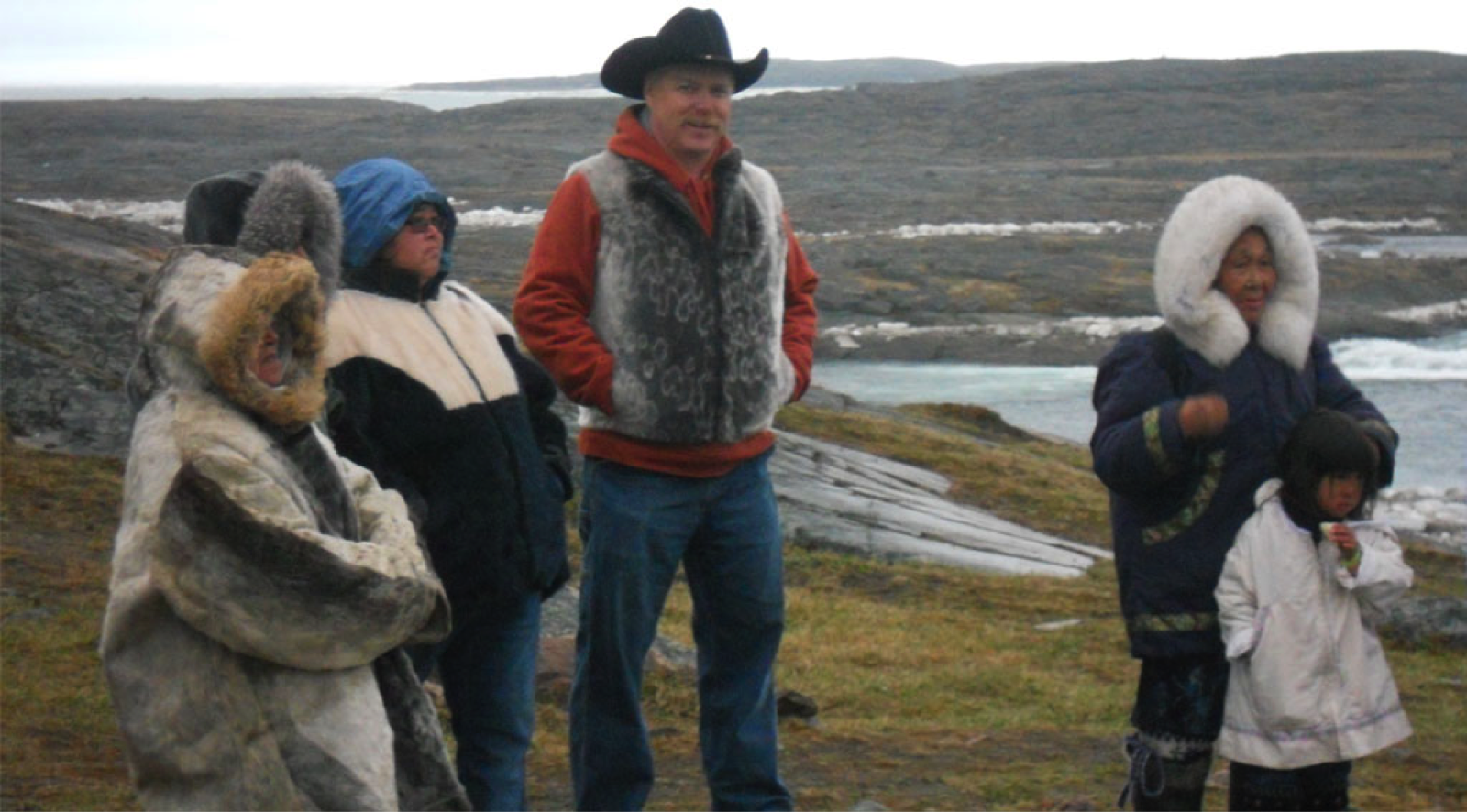 Photo: Jim Gibb.
Vests come in many forms, from formal evening wear to Hell's Angels' "colours", but seal fur vests are above all functional. They add warmth and wind-proofing to the chest, and can be worn over anything from a T-shirt – a great combo on a motorbike in summer – to a full-sleeved jacket, without impeding the freedom of movement of your arms. Here Ontario trapper Jim Gibb proudly sports a ringed seal vest on a trip to Iqaluit.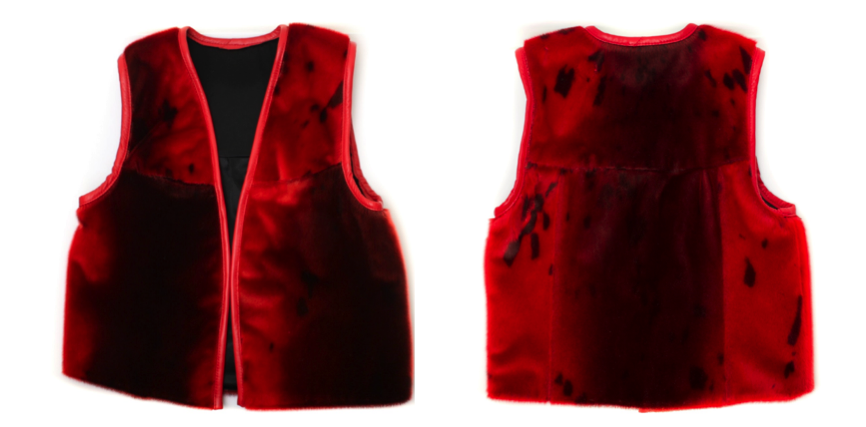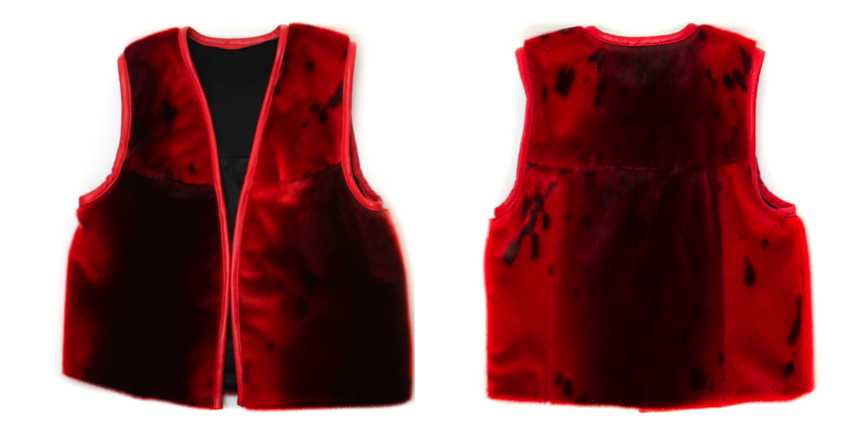 This red skin vest was handmade with love by Chery Fennell, an indigenous designer living in the Northwest Territories. You can buy it on Proudly Indigenous Crafts & Designs Store.
5. Jewellery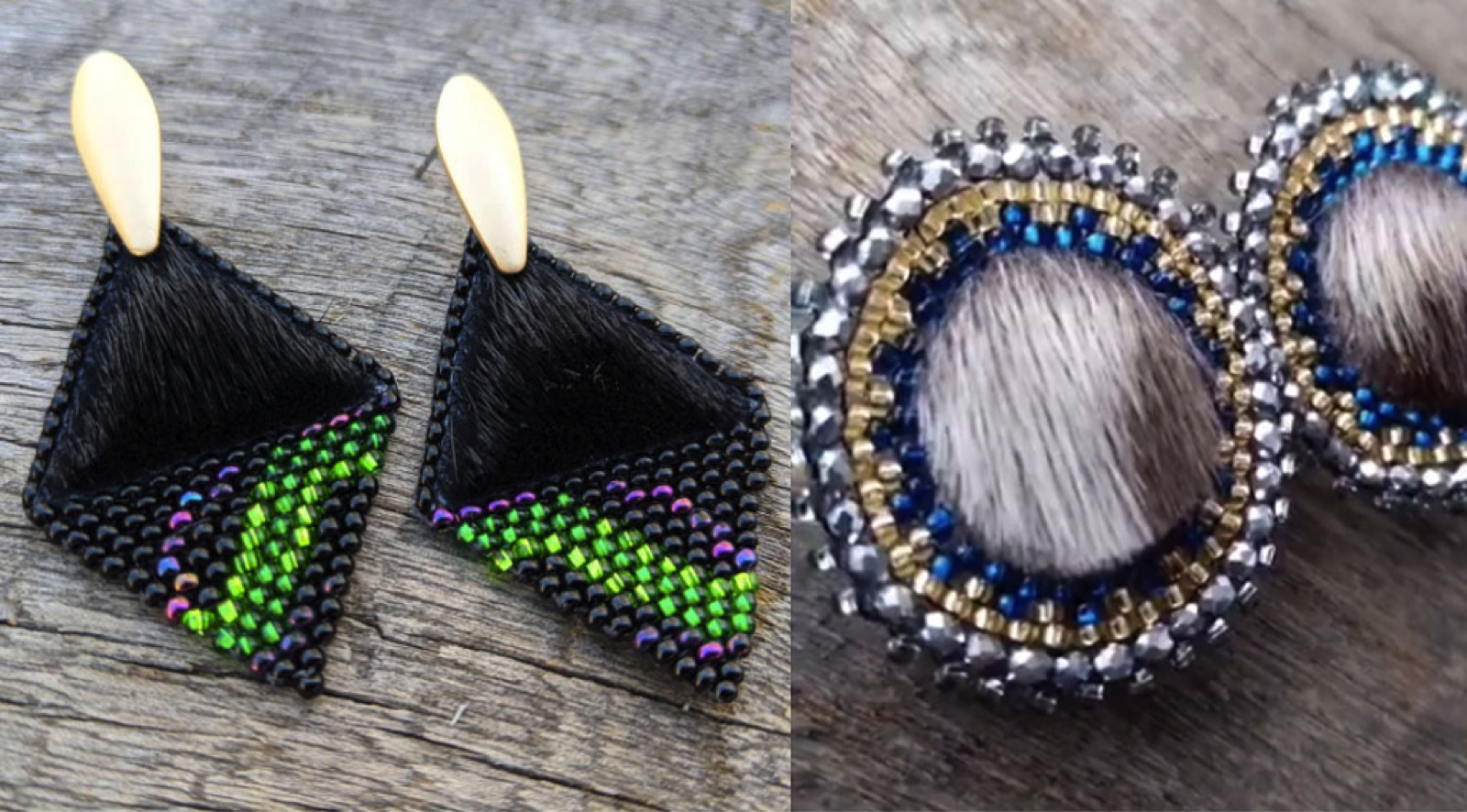 Photos: anouapik.
The great thing about fur jewellery is you can make good use of even the tiniest scraps of fur left over from making garments. Add to that the extraordinary beading skills displayed by Indigenous and other Canadians, and some spectacular creations are inevitable. anouapik is just one of many budding crafters now offering their wares via Instagram.
6. Baby Moccasins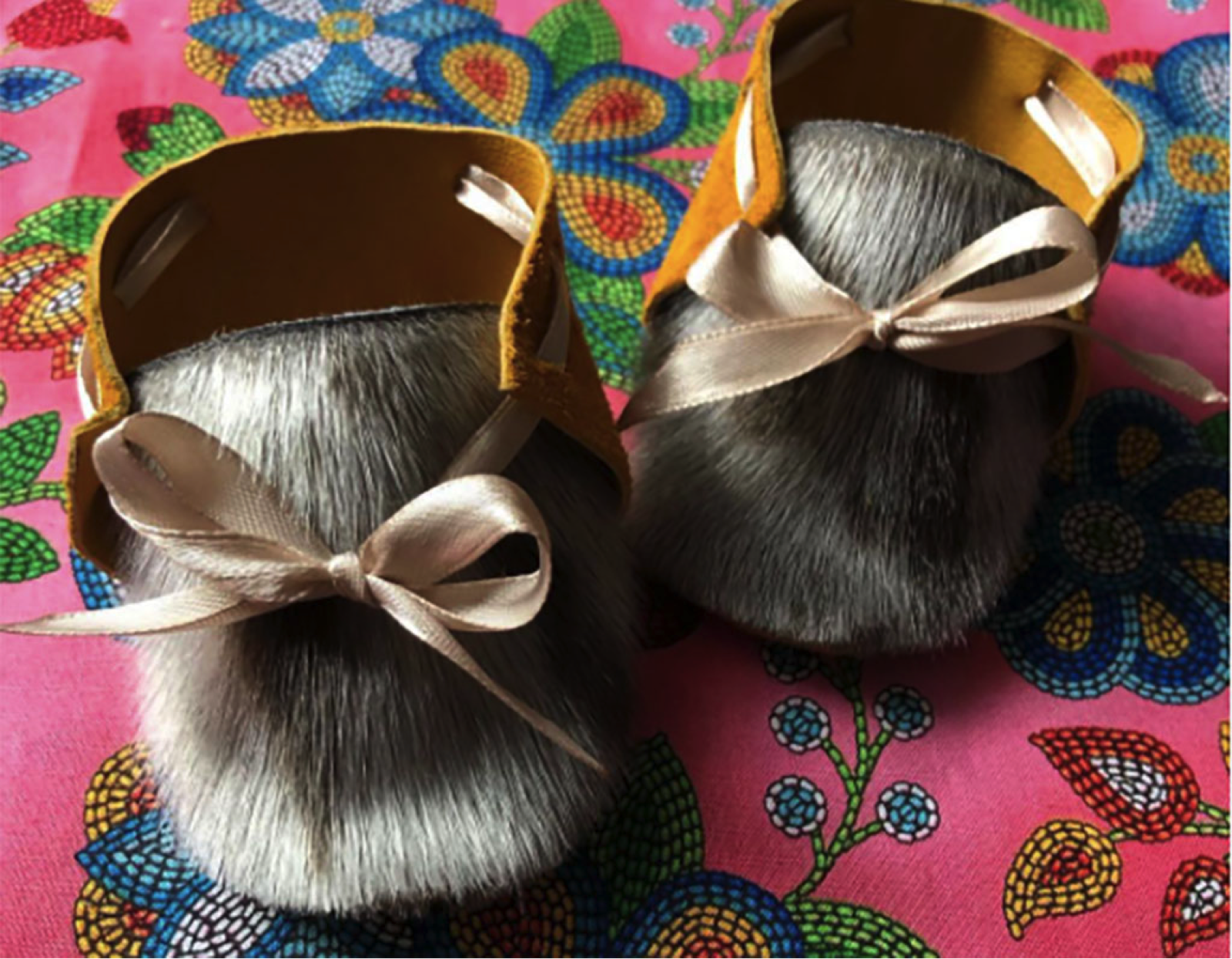 Photo: CedarFoxBeads.
Seal fur boots are great for keeping adult feet dry while stomping through slushy snow, but featured here are some unlined moccasins of harp seal fur and moose hide that serve a very different purpose. At just 3.5 inches long, they're for newborn babies! They are the creation of artist CedarFoxBeads, aka Hannah Currie, from Thunder Bay, Ontario. And if you're one of those parents who likes to keep baby's first pair of shoes for ever, you'll have a real conversation-stopper to display!
7. Booties
Photos: NaturaL boutique.
And when baby grows a little, how about a pair of candy-coloured booties? Since this post is about seal fur products that are not winter wear, technically these don't make the cut. But it's extremely unlikely your 1-year-old will be wearing them to go ice fishing. Plus they look so cute – or is it tasty?
8. Basketball Shoes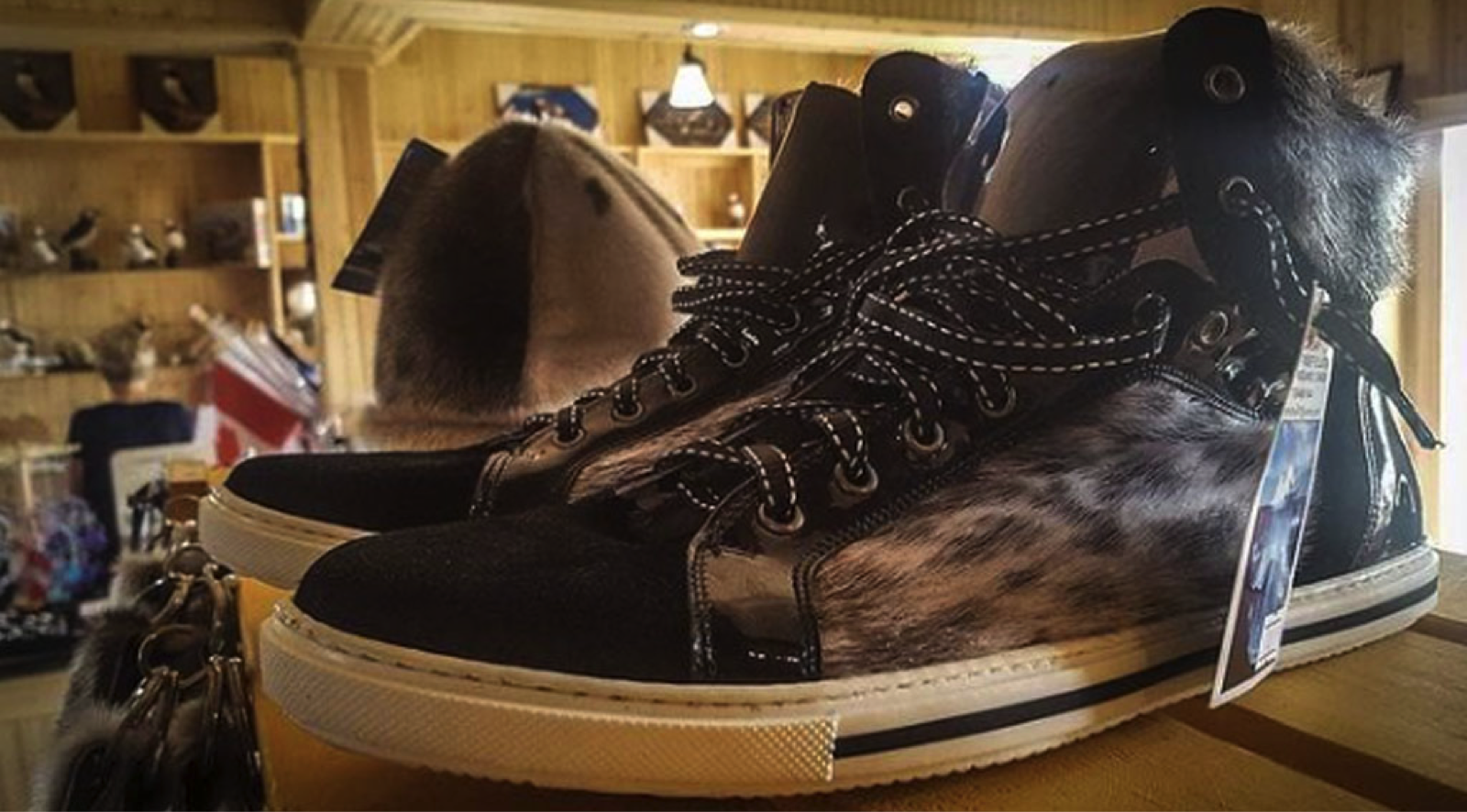 Photo: mrgrips.
And when your baby boy grows into a big hairy teenager, how about a pair of sealskin basketball shoes? Instagram user mrgrips found these high-tops in a craft store in Elliston, Newfoundland, and we want some! Imagine if a Toronto Raptors star put his name on something like this. Sadly, they'd only be good for home games, as the Raptors are the sole Canadian team in the NBA. Try taking them on the road and US Customs will grab them fast and then destroy them. Or take them home!
9. Belts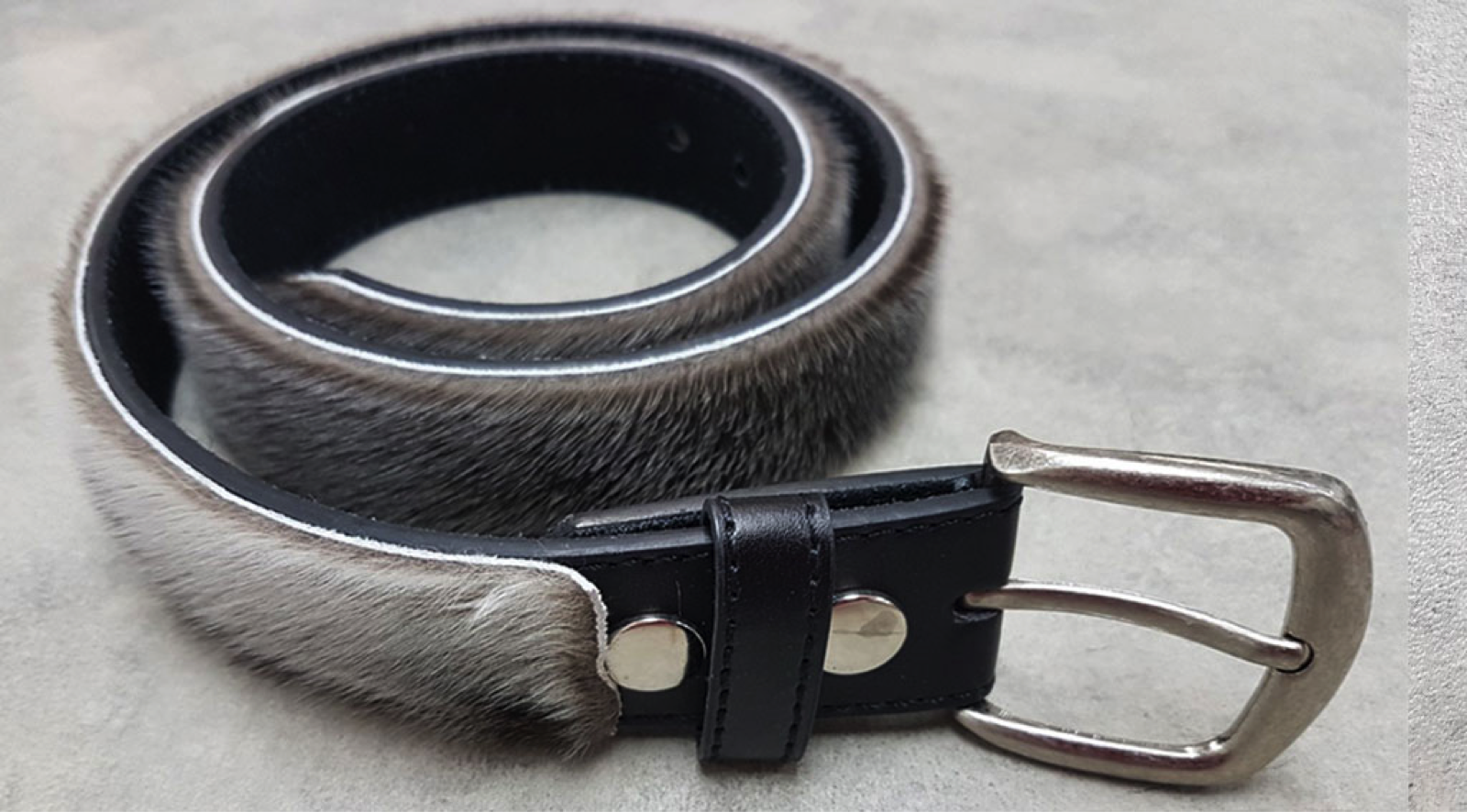 Photo: NaturaL boutique.
Belts are made from all manner of hides, from ubiquitous cow leather to exotic skins like crocodile, python, ostrich and salmon. So why not seal fur? In fact, seal is used in all manner of straps. NaturaL boutique, purveyor of this beautiful but rugged harp seal belt, also offers a matching guitar strap so you can truly strum in style.
10. Face Masks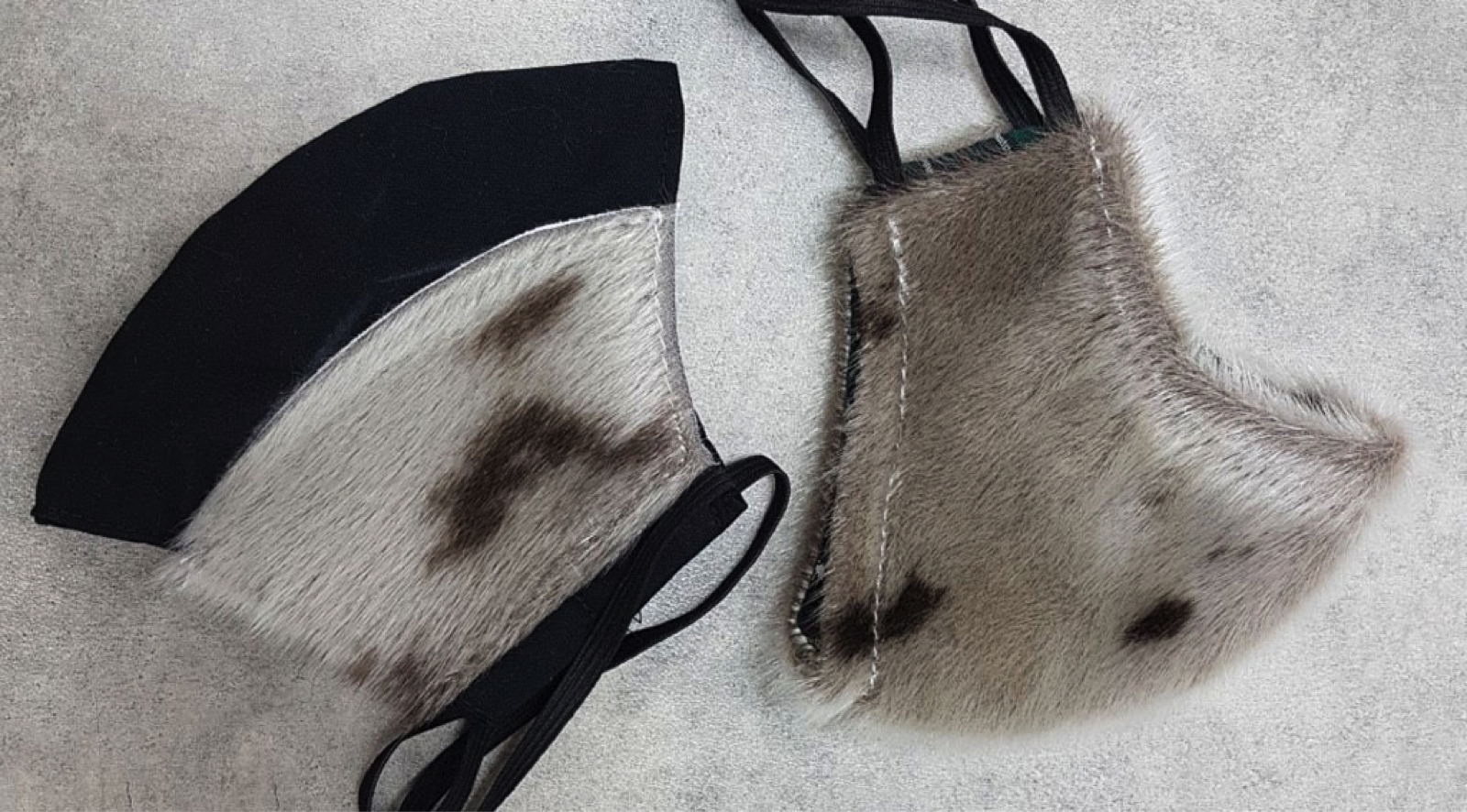 Photo: NaturaL boutique.
And just to show how truly versatile seal fur is, here are some face masks. While obviously inspired by the current Covid-19 pandemic, they should be durable enough to last through the next pandemic and the next. Just kidding! Seriously, when this one has passed, they will serve as a neat memento of all that was wrong with 2020-21, or just use them for snowmobiling at –30°.