Seal sausage with seaweed
Increases energy
Strengthens muscles
Promotes red blood cell formation
Boosts immune system
Repairs body tissues
Improves muscle function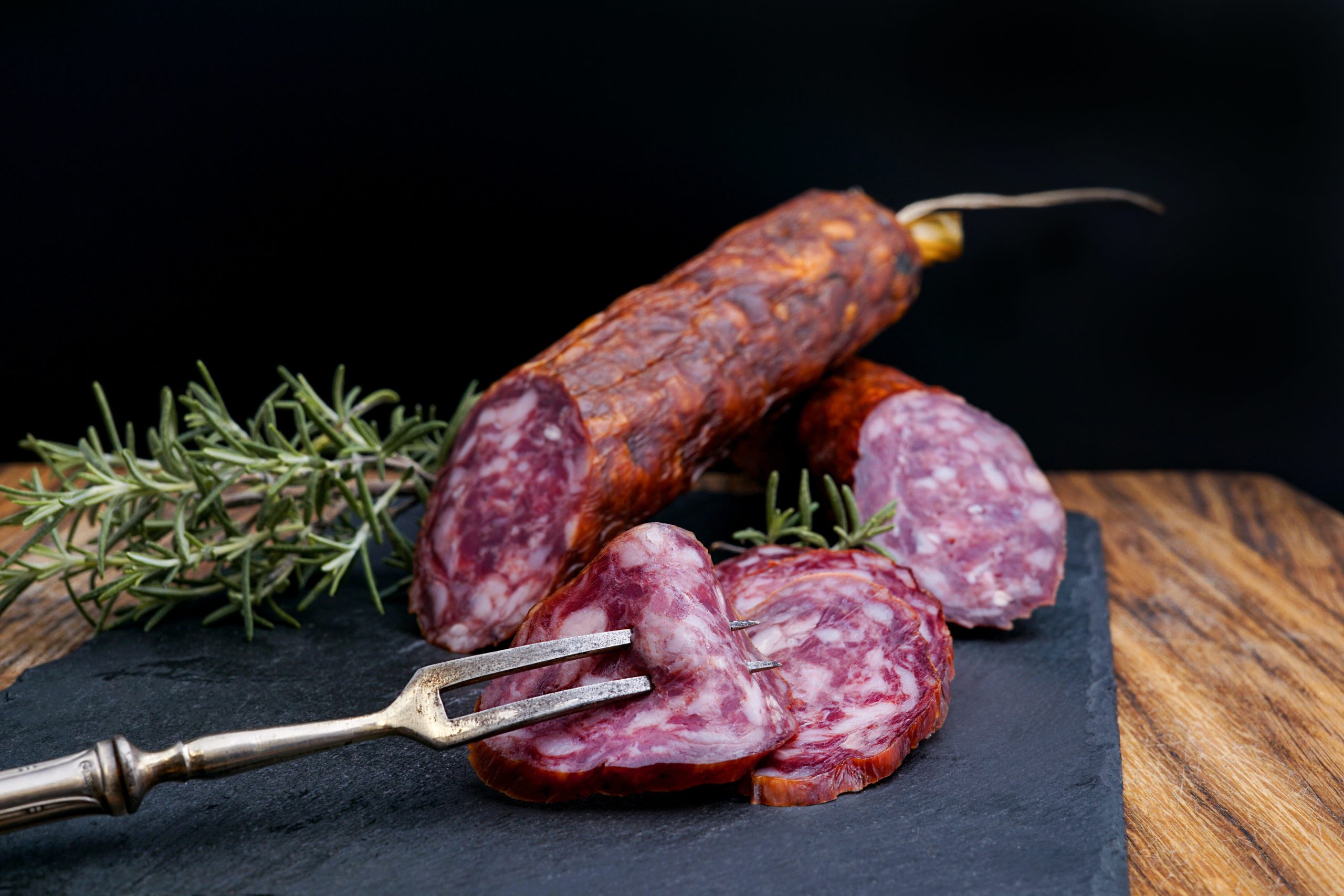 Increases energy
Strengthens muscles
Promotes red blood cell formation
Boosts immune system
Repairs body tissues
Improves muscle function
Ingredients
1 Large chopped onion
30 ml Butter
2 Eggs smashed
375 ml  15% country style cream
250ml  crumb of bread
1 kg  Seal meat
450g Pork fat
30 ml Mixed dried seaweed flakes (Dulse, Nori, Wakame)
2 ml Sage
2 ml Savory
5 ml Ground cinnamon
4 ml freshly ground pepper
8 ml salt
5 ml Honey (Optional)
5 ml Mustard (Optional)
Instructions
Sweat the chopped onion in the butter and set aside. Mix the smashed eggs and the cream.
Soak the crumbled bread in the egg mixture for 5 minutes. Using a chopper fitted with the large grill, chop the meat, the fat and the cooked onions. Add the seaweed, spices, honey, mustard and mix the flesh until well blended.
Using a sausage stuffer or large funnel, line the casings.
Poach the sausages for a few minutes before roasting them, or cook them in a saucepan or in the slow cooker.
Features
100% Canadian Wild Game Meat
Certified Smarter Seafood
Excellent source of protein (23%) and low in fat (2%).
Very nutritious: high in iron, zinc, magnesium and vitamin B12.
All natural, wild game meat with no antibiotics or growth hormones.
순수한 오메가 3 바다표범 오일
바다표범 오일은 포유류 분자구조를 가지고있어 흡수가 최적화된 오메가 -3 (DPA + DHA + EPA)의 완전한 공급원천입니다.
References