Seal gnocchi poutine
Increases energy
Strengthens muscles
Promotes red blood cell formation
Boosts immune system
Repairs body tissues
Improves muscle function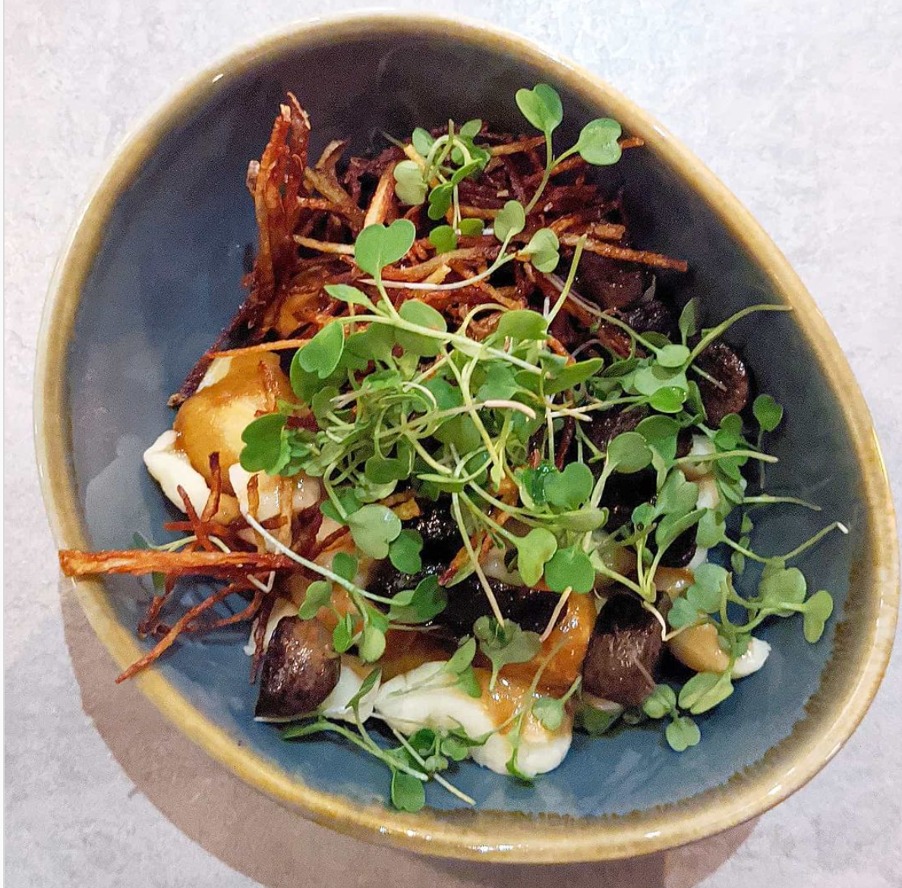 Increases energy
Strengthens muscles
Promotes red blood cell formation
Boosts immune system
Repairs body tissues
Improves muscle function
Ingredients
Ingredients:

Grain cheese (to taste)
Kale
Marinated pearl onions
Veal stock

For sweet potato gnocchi:

500 g of sweet potato puree
250g of mashed potatoes
300g of flour
1 egg
Salt
Instructions
For gnocchi:

Mix all the ingredients
Spread the dough 2 cm thick
Slice strips lengthwise and cut into thumb size pieces
Store in freezer

For the poutine with the merguez:

Preheat the fryer to 350F
Cut the merguez and roast in the skillet
Add the kale with the merguez
Put the gnocchi in the fryer until they go up
Drain and place on a plate
Place merguez, kale, onions and cheese on the gnocchi
Drizzle with veal stock
Features
100% Canadian Wild Game Meat
Certified Smarter Seafood
Excellent source of protein (23%) and low in fat (2%).
Very nutritious: high in iron, zinc, magnesium and vitamin B12.
All natural, wild game meat with no antibiotics or growth hormones.
Source: Chef Benoit Lenglet available on SeaDNA's website at https://www.seadna.ca/seal-poutine/
순수한 오메가 3 바다표범 오일
바다표범 오일은 포유류 분자구조를 가지고있어 흡수가 최적화된 오메가 -3 (DPA + DHA + EPA)의 완전한 공급원천입니다.
References